It's November, but it's still camping season in a lot of places! That means trails to hike, vistas to chase, and sleeping bags to pack. What goes into planning an overnight backpacking trip of your own? There are plenty of items to consider, but don't let those stop you from enjoying the great outdoors.
Let's go over the backpacking planning process step by step. If you're new to hiking, this will be your checklist to ensure you have all your bases covered before hitting the trail. And even if you're an old hand at backpacking, this is a refresher to dust out the cobwebs and get you back into backpacking mode.
Where to Go? 
The very first step of any backpacking adventure – where do you want to go? Most of the United States has national parks or forest land nearby. So, where are you headed? 
Once you've picked a general park or region to visit, it's time to dive into the specifics.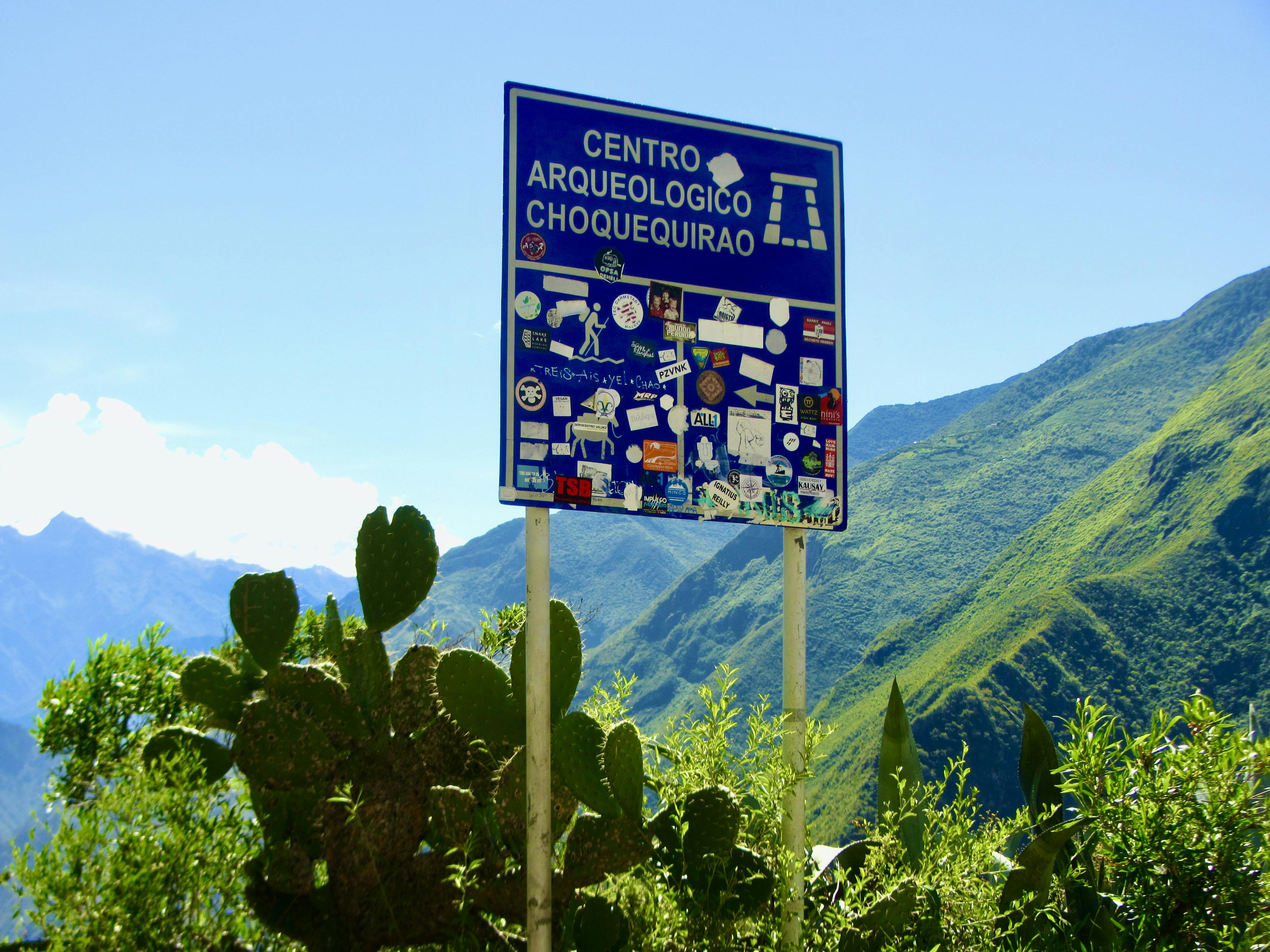 Camping Options 
Your first research topic is camping. What are the camping options in your target region, and do you need a reservation? 
The park website will provide all the information you need regarding camping. If you're heading to a National Park, check out the Park Finder to locate the information you need. The US Forest Service and local state parks will also have camping-specific information. In general, the main points you need to research are: 
Camping Type: Are there established campsites, or are you looking at dispersed camping? 
Reservations: Are the campsites first-come-first-served, or do you need to reserve a spot ahead of time? This is also an excellent opportunity to find out if you need a parking permit at the trailhead. 
Pro Tip: The US recently launched a new website for all camping reservations and permits on federal land. 
Camp Locations: Every park in the country will have a map with campsites and trail distances. Find this map, and scope out where you want to go and the campgrounds along your way.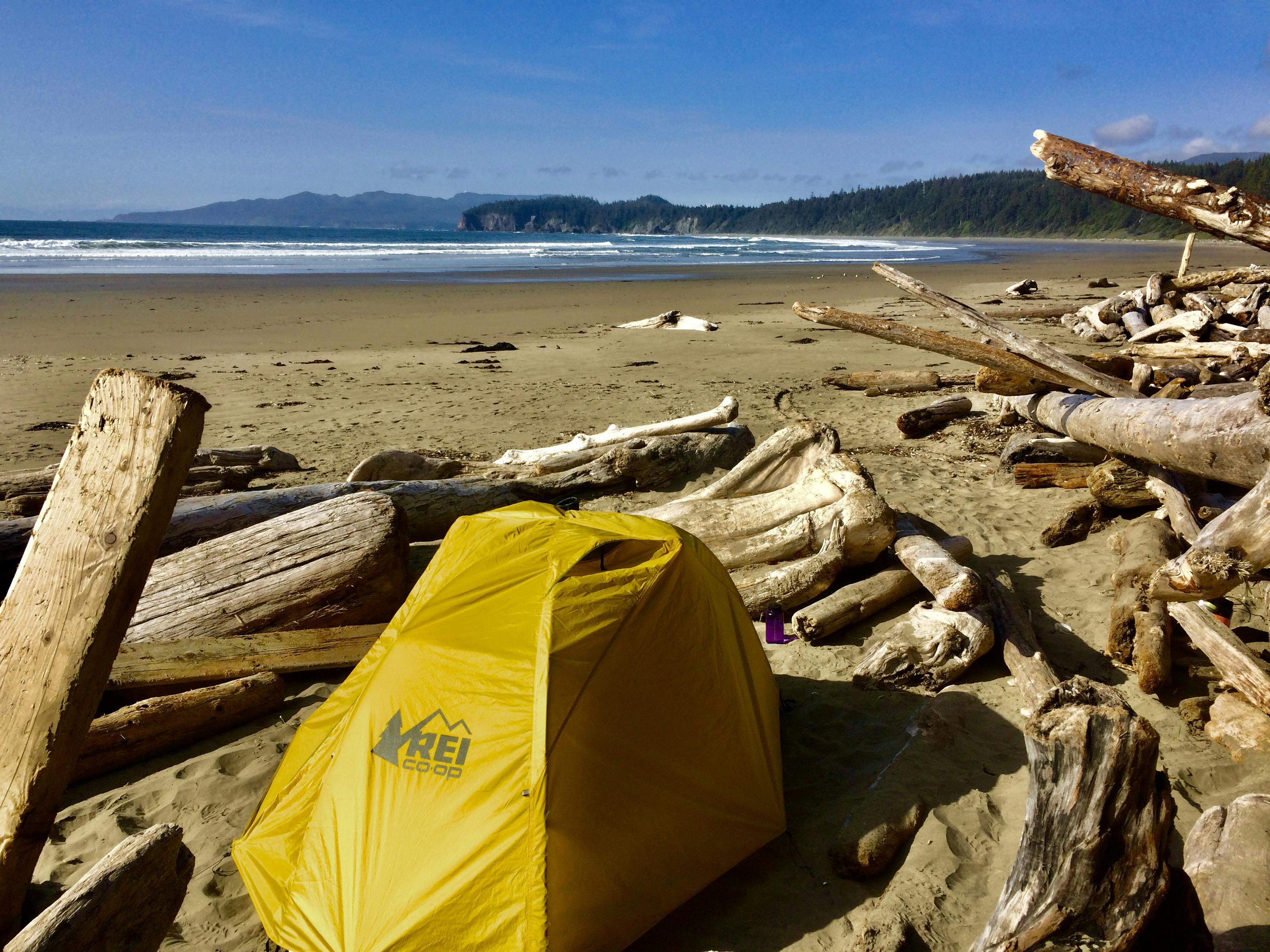 Once you've identified the campground options, it's time to plan your route! 
Route Planning
Planning your route is a different process for every hiker. Several individual factors play a role in your hiking and influence how you map out your backpacking trip. But to get you started, consider the following points. 
Target Destination
Most backpacking trips have a specific destination in mind. Perhaps it's a mountain summit that you want to experience or a scenic water body. Whatever your goal, I find it helpful to plan your entire route to make sure you achieve it. That means selecting reasonable daily hiking distances. 
Daily Hiking Distance
Think about how much you can comfortably hike in a single day before getting to camp – remember to factor in your loaded backpack as well! This number will vary significantly based on your experience, but here are a few very general guidelines that I've learned after several seasons of guiding. 
Beginner Hikers can usually handle 3 to 6 miles of backpacking without too much difficulty. 
Occasional Backpackers can often increase their distance to 7 or 8 miles. 
Experienced Backpackers often tackle 10+ miles a day. 
Pro Tip: On a map, it's easy to mark out 8 or 10 miles and think it will be manageable, but never forget to look at the terrain! Significant ascents are exhausting and will drastically reduce your daily mileage – so always consult a topography map to gauge elevation changes. 
Water Refills
Research your target campground(s) and know in advance if you'll have access to water there. If not, find water sources along your hiking route and be sure to fill up. Additionally, have a plan for purifying the water before drinking – such as a filter or chemical treatment. 
Transportation
Remember to think about where the trailhead is and how to get there. If you're heading out early or late in the season, be aware that many parks and national forest roads are seasonal and may be closed in the off-season. Additionally, if you're going on a thru-hike (i.e., not turning around and ending at the same trailhead you started at), then plan how you're going to get back to your car. Park shuttles or staging vehicles with friends are two standard solutions to this question.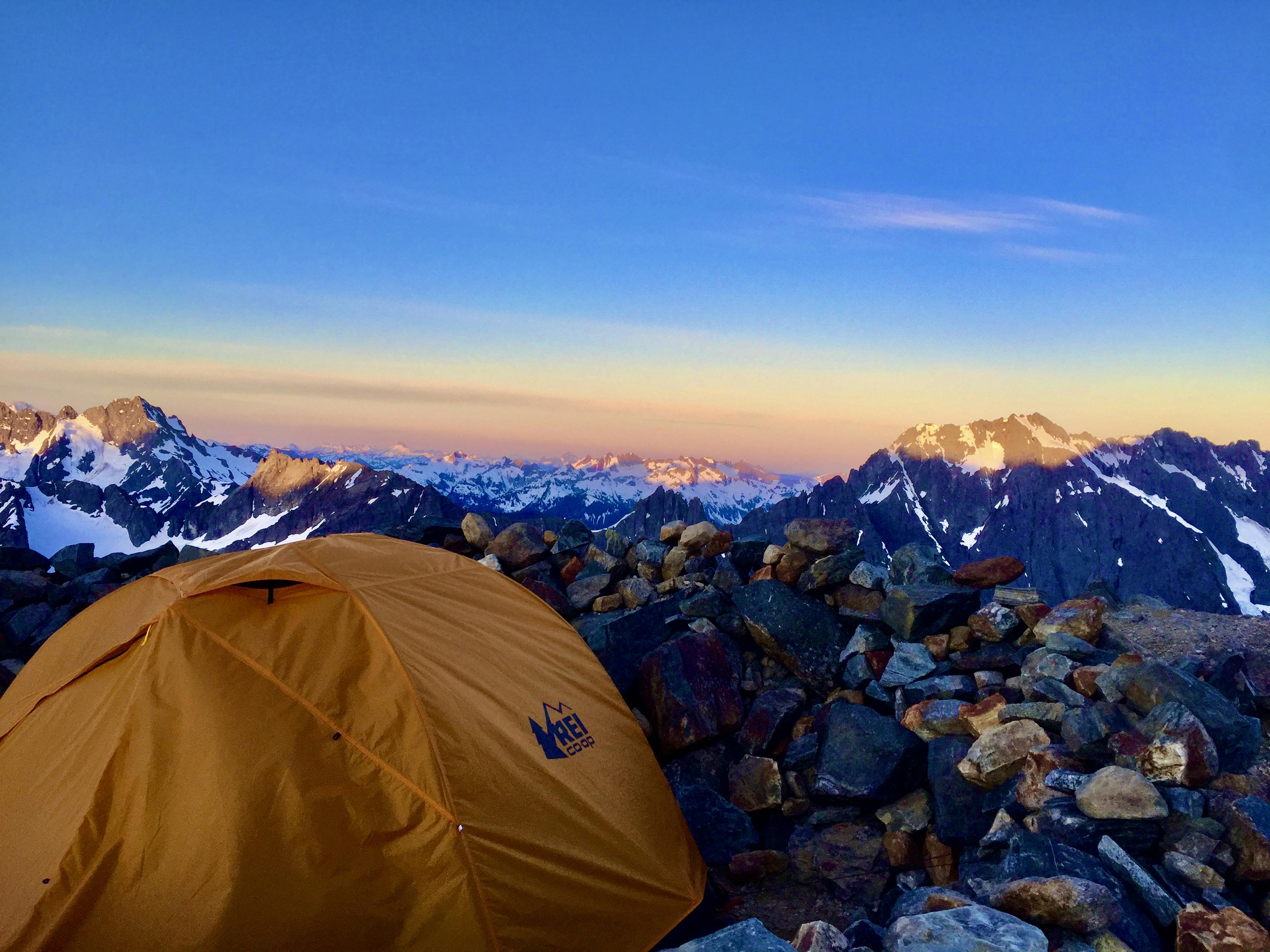 So you know your destination and your route. Let's now dive into destination-specific planning points. 
Destination Planning 
Climate/Weather
Nothing can ruin a backpacking trip quicker than inclement weather. Therefore, monitor the local weather at your destination closely as your trip date approaches. If the weather looks positively horrendous, consider rescheduling. The mountains will be there another day. 
But if you're pushing forward with moderately inclement weather, be sure to pack appropriately. Extra layers for the cold, rain gear for precipitation, and perhaps a tarp so you can set up a communal area out of the elements. The National Oceanic and Atmospheric Administration's (NOAA) weather service is an excellent resource to check the forecast. 
Proper Food Storage
Rules on food storage vary from location to location. So, be sure to research which method to follow for your trip. Many campsites provide metal food lockers, which will be your most convenient option. Otherwise, you may be required to carry bear canisters or create a food hang. Again, check local rules before heading out. 
Insects
Pesky insects are present in almost every backpacking destination in the country. It's worthwhile researching which pests to expect on your hike and how best to deal with them. Hiking in mosquito-infested areas – pack your repellent of choice. If ticks are present, research how to prevent tick bites and what to do if one latches on to you.
Wildlife
Along the same lines as insects, research what wildlife you may encounter on your hike and how best to react to an encounter. A few animals you should be familiar with – depending on your destination – are bears, moose, snakes, and mountain lions. Review the National Park's webpage on wildlife health and safety for helpful information.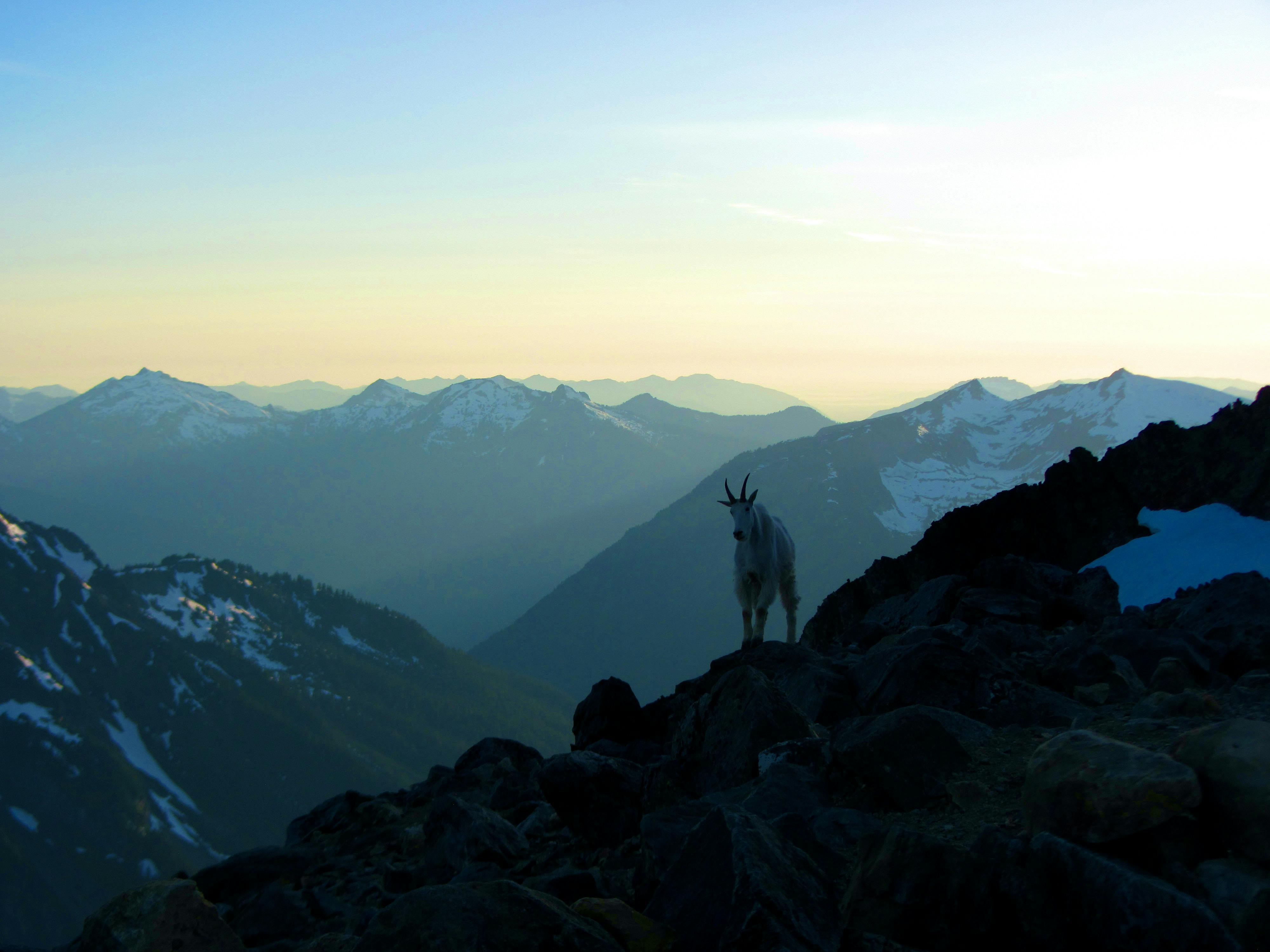 Now you know your destination, the campsite(s) you're going to use, your hiking route, and local rules and conditions. Now all that's left is to pack your bag! 
Time to Pack 
A hiking pack list is a whole article on its own, so we won't go item by item here. However, here are a few essential planning tips as you pull your gear together. 
Sleepwear: I always bring an outfit (usually wool) for evenings and sleeping only, not hiking. At the end of a long day on the trail, having a reasonably clean and comfortable change of clothes waiting for you once you make camp is absolute gold. 
Expect Poor Weather: Packing for bad weather is only a little more weight in your pack if that weather never materializes – but a lifesaver if it does. 
Don't Skimp On Food: Backpacking burns a lot of calories. Hiking while hangry is a terrible combination, so pack plenty of snacks. 
Emergency Gear: Ideally, you'll never use it, but you should always pack emergency gear for your trip. These include a medical kit, emergency bivy or blanket, extra food, and light. Ideally, a satellite locator – such as a Garmin InReach – is also part of your pack (but these are hefty investments). Also, consider including waterproof matches, a repair kit, and chemical water purifiers, as these can be invaluable in a pinch.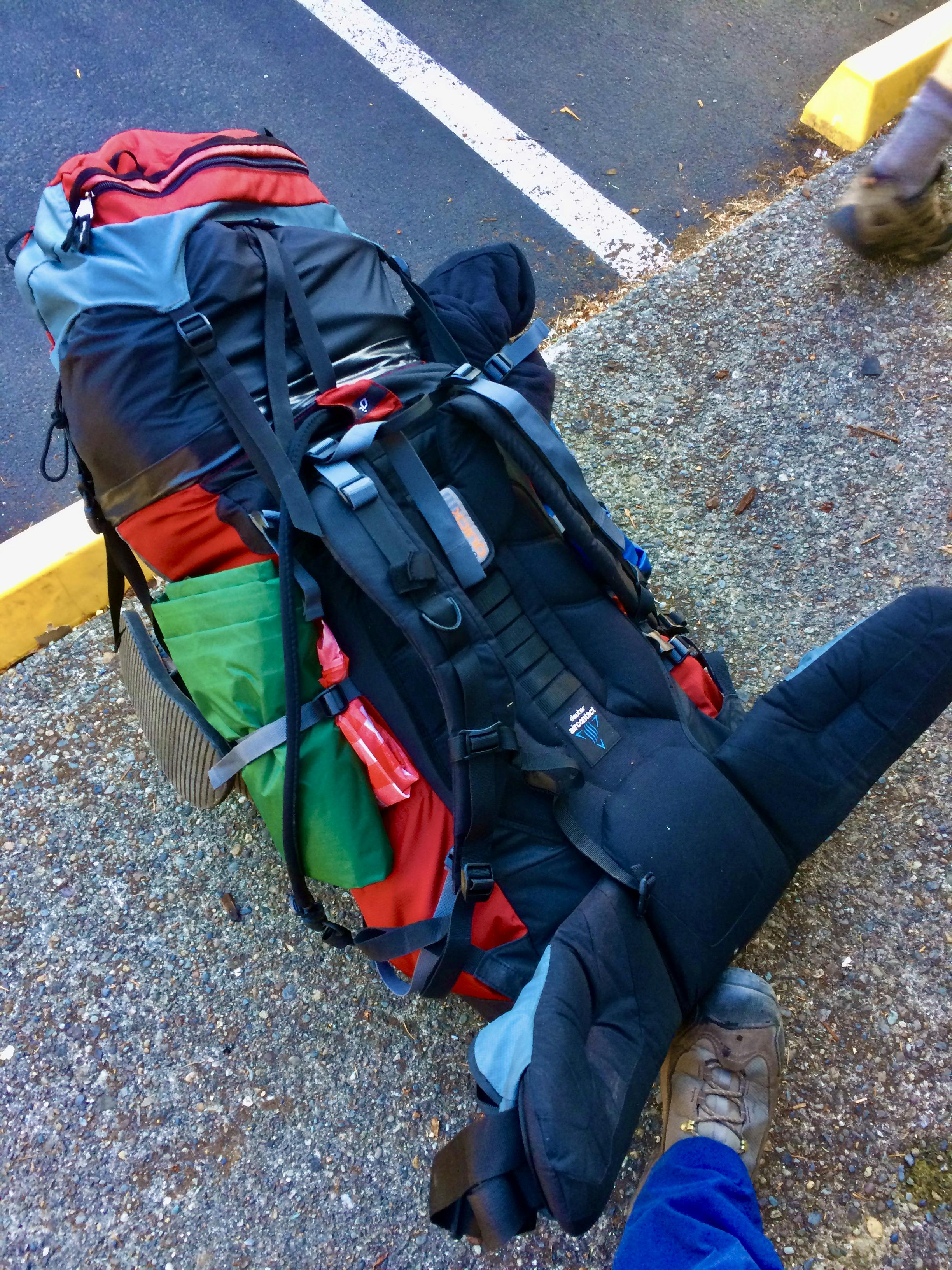 Final Planning Points
Tell A Friend
Never ever head out on a backpacking trip without letting someone know your itinerary. That way, you'll have a friend who can alert park services if you don't come back from your trip on schedule. 
Respect The Land
Sometimes, a backpacking trip can take you through deeply significant land for local cultures – respect the land accordingly and be mindful of the rules. Additionally, always practice the principles of Leave No Trace to keep the wilderness pristine for other adventurers. 
There you go, backpackers. We've covered every point on how to plan an overnight backpacking trip, from figuring out your campsites to thoroughly researching your destination. Remember, meticulous planning is your best avenue to a wonderful adventure without being surprised by required permits or rugged terrain. So, follow our planning guide, and you can relax and enjoy your trip!