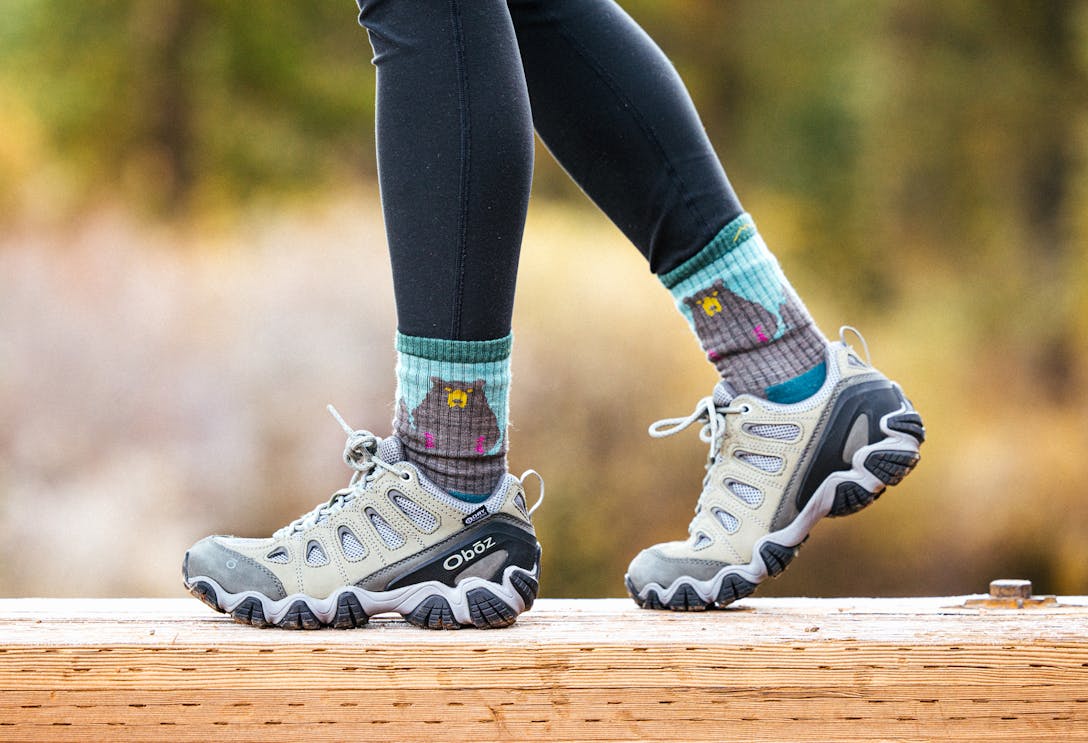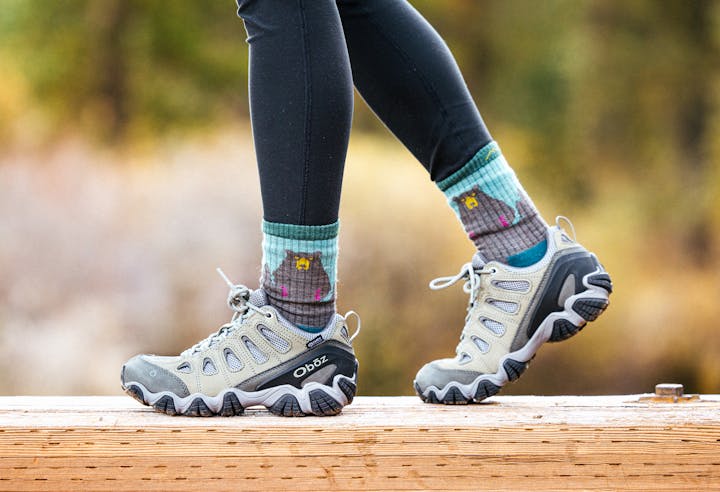 19 Must Have Gear Items
The Trek
Outfitting yourself for a thru-hike is hard: no amount of research will let you know for sure which items will work for you when it comes time to actually hit the trail. All you can do is research, shop outfitters with decent return policies, and hope for the best—but learning from hikers who have already been there and done that isn't a bad way to shorten your odds of success.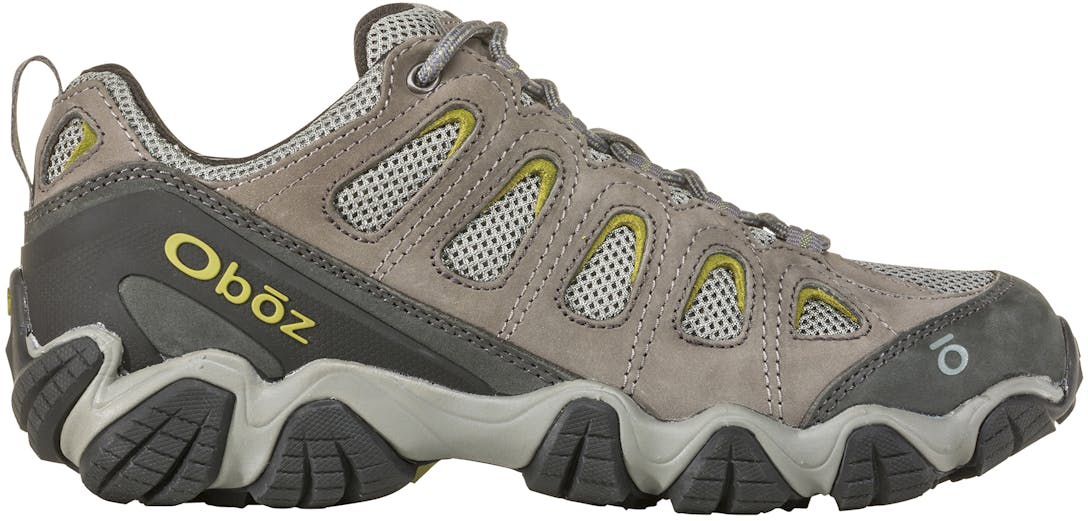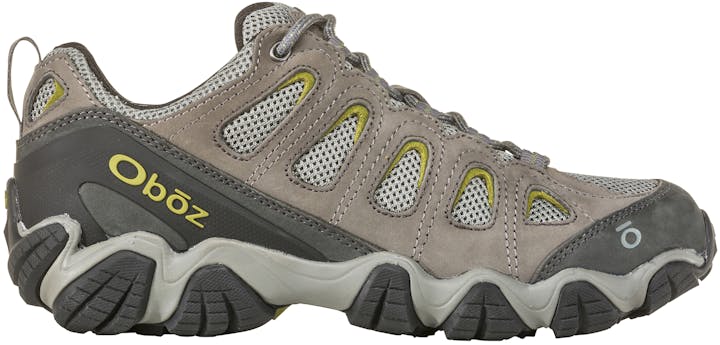 Best Hiking Footwear
NBCNews.com
Made with a leather upper and breathable, moisture-wicking nylon mesh liners, the Oboz Sawtooth II hiking shoes are breathable yet still provide protection against abrasions.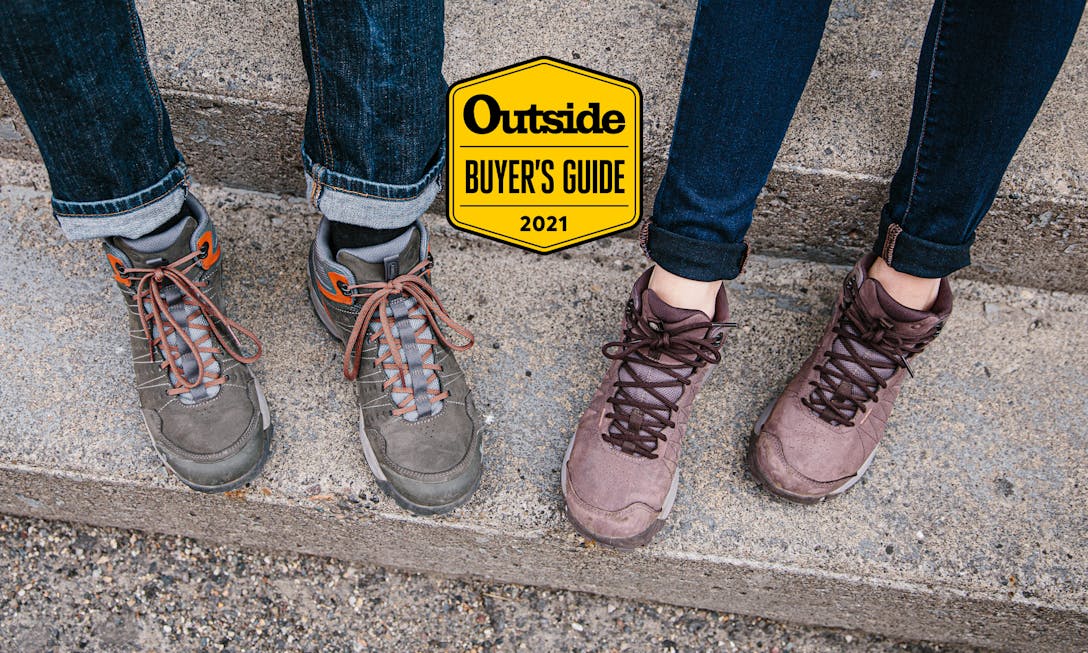 The Best Hiking Shoes of 2021
Outside Magazine Online
Oboz makes what we'd call archetypal boots: ones that are comfortable out of the box, capable on a wide variety of terrain, and rugged enough to put up with years of hard abuse. That balance has landed the brand in the Buyer's Guide before.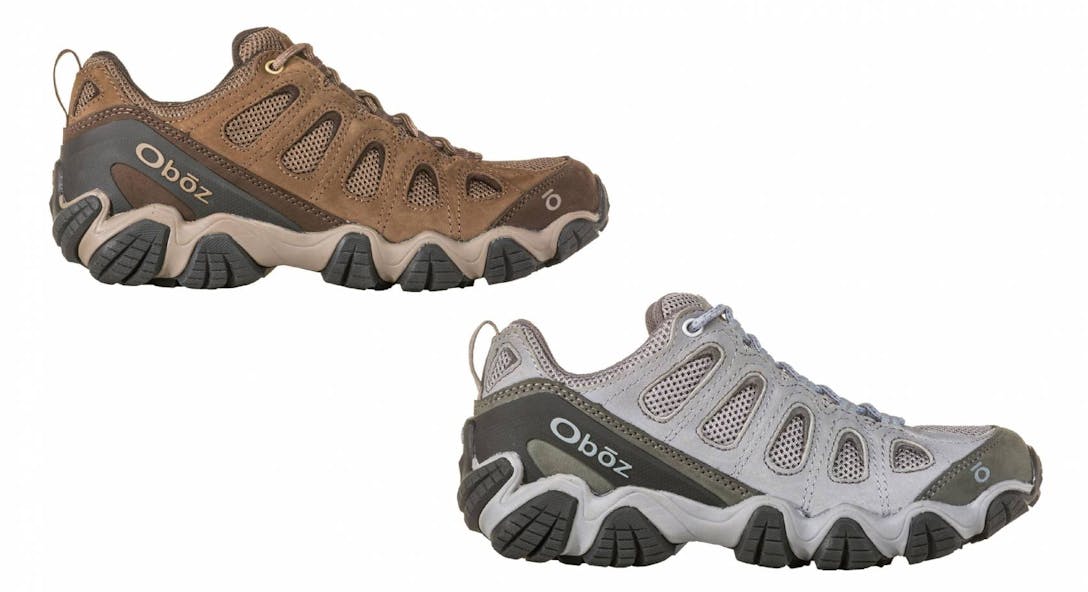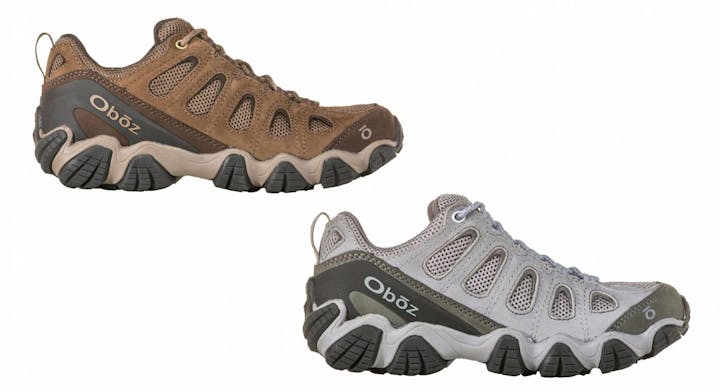 The Best Hiking Shoes of 2021
Gear Junkie
The under-2-pound Sawtooth ($110) slices through harsh terrain better than most midheight hiking boots. The leather-and-textile hybrid upper defies abrasion. And the outsole design has enough rocker to make walking easier on rollers and steeps. It comes out of the box ready to hike. It promotes more foot freedom with a wider toebox and a heel cup that combats shifting even on daunting descents.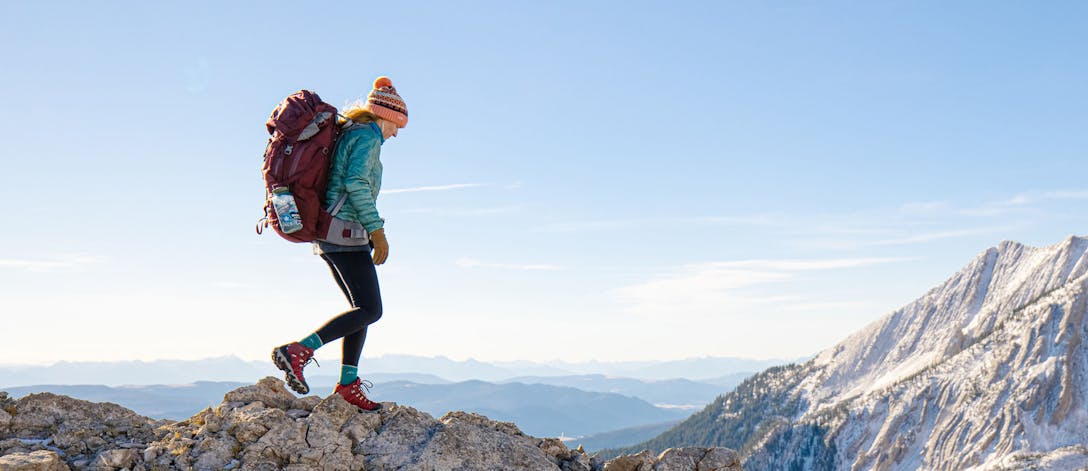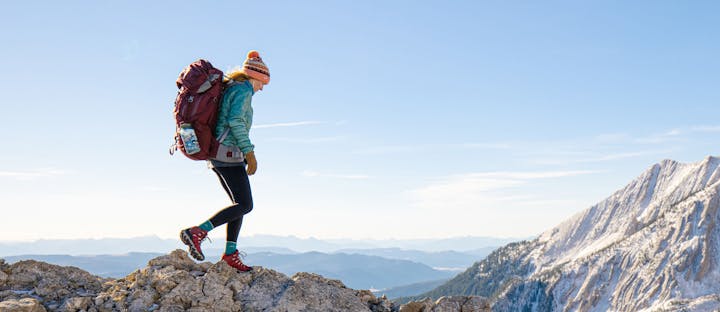 8 Best Women's Hiking Boots
TripSavvy.com
Great for both hiking and backpacking, the Bridger's mid-height all-leather upper delivers excellent support and requires hardly any break-in time. The Bridger B-DRY hiking boots come in a variety of colors — our favorite is Rio Red.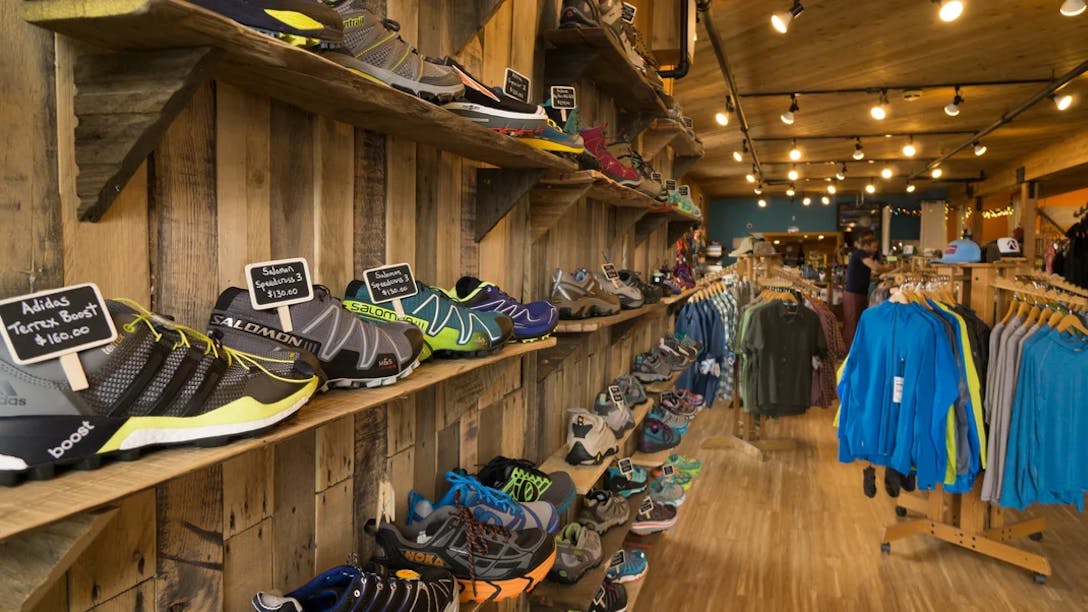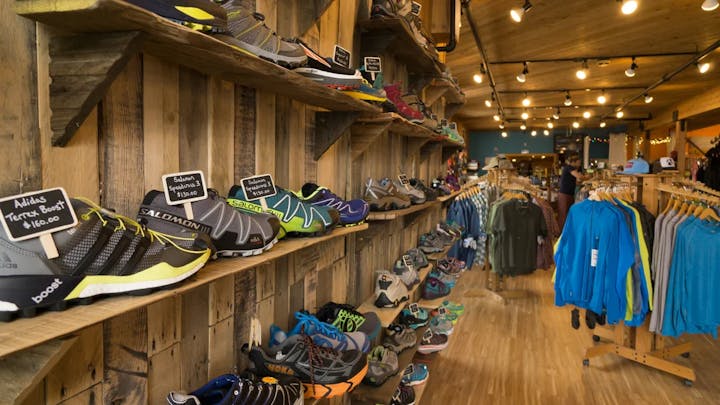 2020 SNEWS Retailer Survey
Outside Magazine Online
The question we posed in our survey was simple: Which men's and women's footwear brands sold best throughout the year? Retailers were asked to consider total footwear sales across activities, including running, hiking, lifestyle, and others.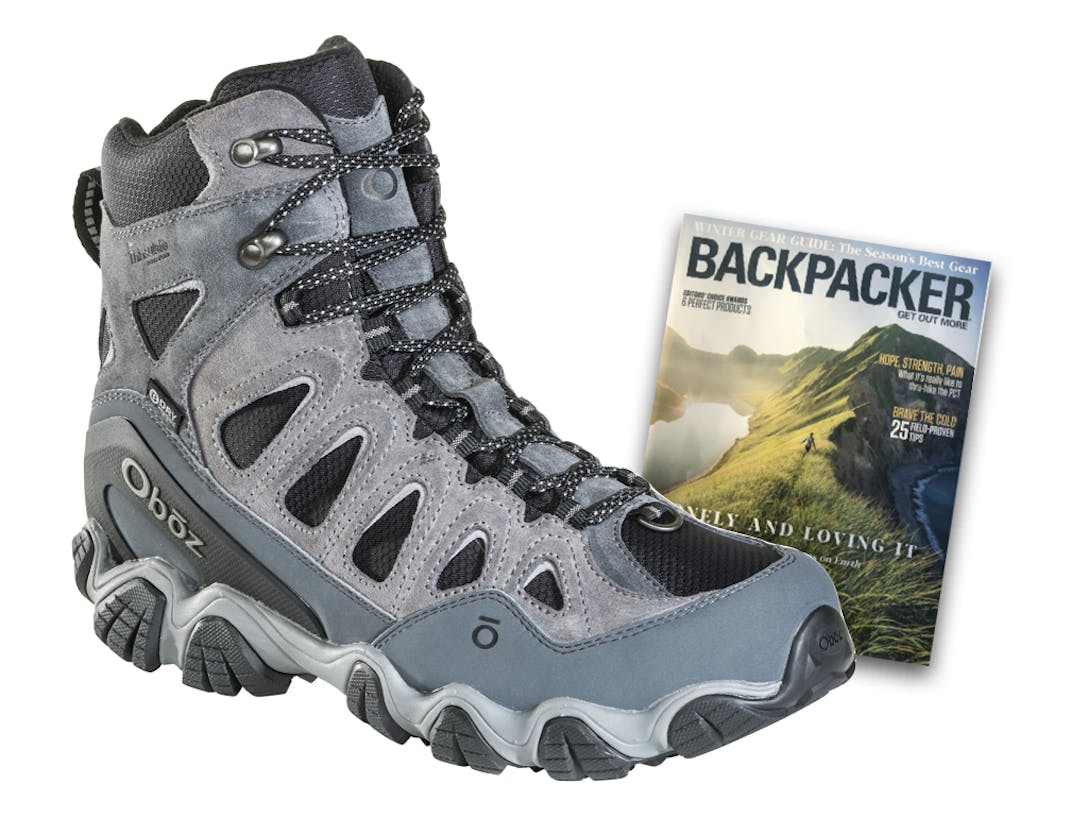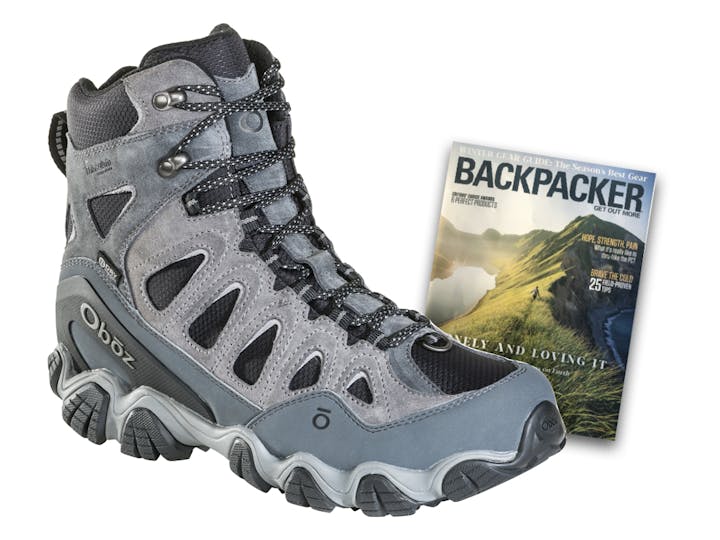 The 6 Best Hiking Boots of Winter 2020
Backpacker
Boots insulated enough for the coldest winter days usually feel like moon shoes—good for warmth, bad for precision. The Sawtooth II is a standout exception: Its stellar warmth-to-bulk ratio comes courtesy of a lean layer of 200-gram 3M Thinsulate insulation, which hoards heat without adding too much volume.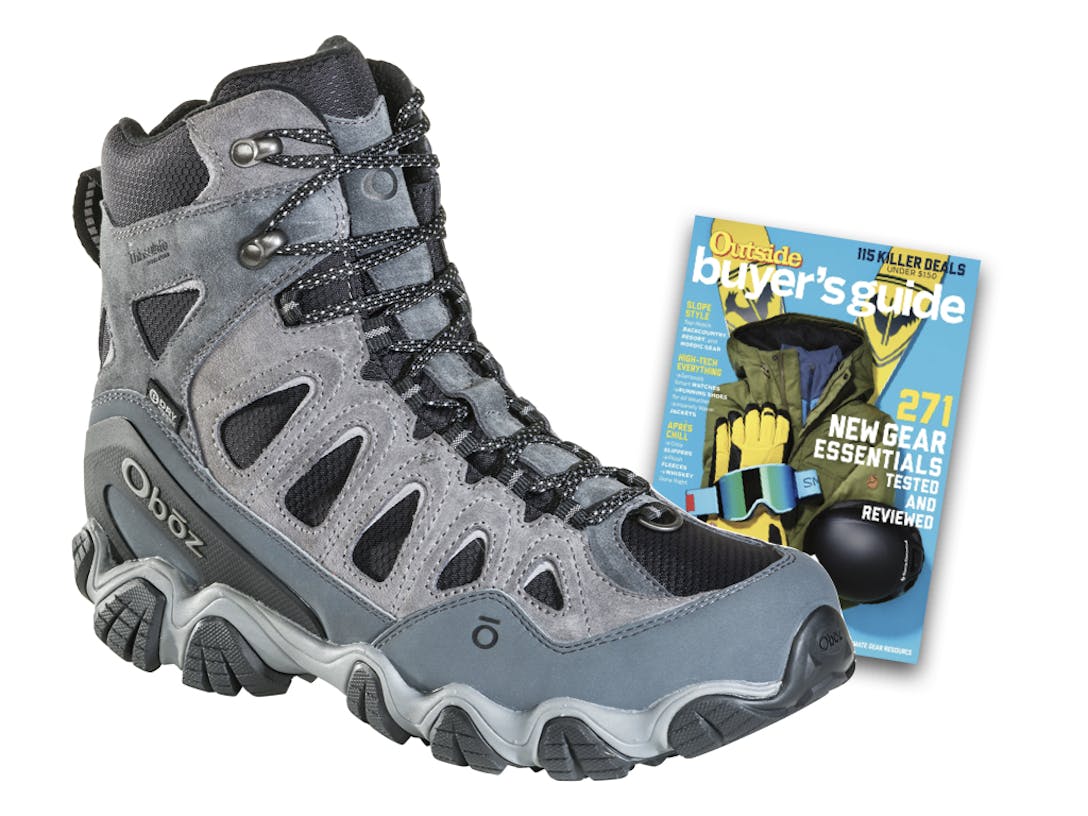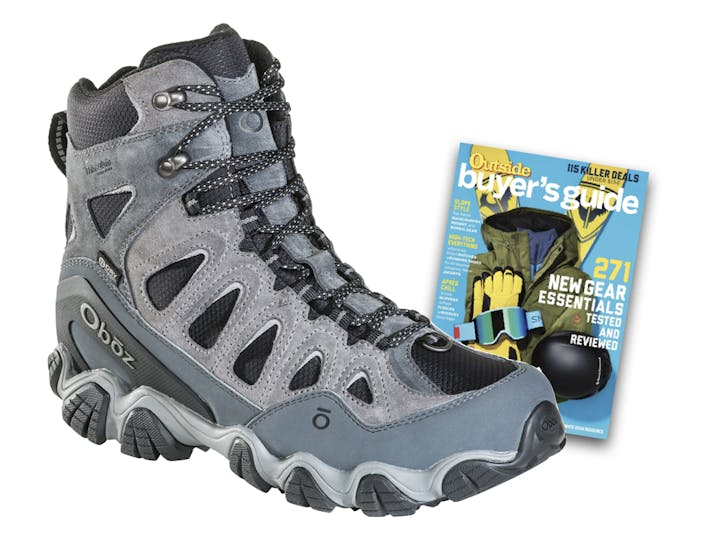 The Best Winter Hikers of 2021
Outside Buyer's Guide
Warmth, comfort, and weight savings don't often come together in winter boots, which is why the Sawtooth II wowed us. Waterproof and packed with 200 grams of synthetic insulation, it's ready for sloppy, muddy hikes or all-day snowshoe adventures. And at just 20.2 ounces per shoe, it kept us going when other heavier, insulated models bogged us down. Supportive insoles and cushy midsoles also reduced fatigue.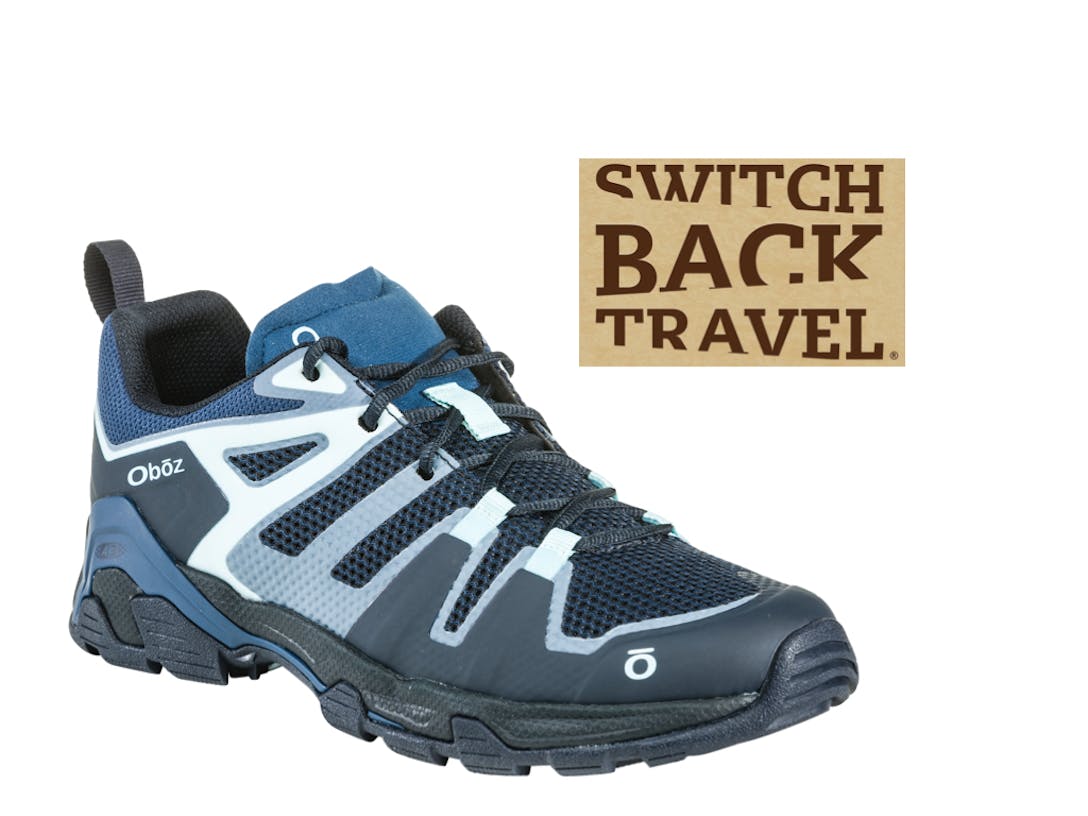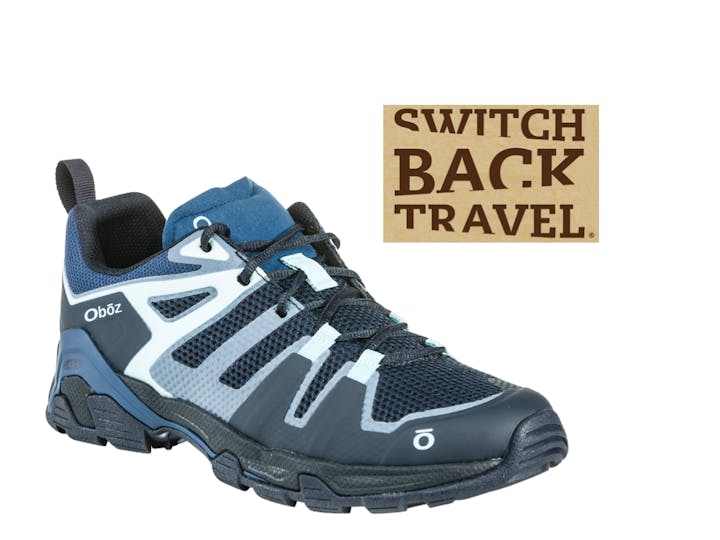 Oboz Arete hiking shoe review
Switchback Travel
Hiking footwear has been trending toward fast and light for the past few years, and it's easy to see why. These shoes are significantly nimbler and more agile than their bulky hiking boot counterparts, and many designs retain impressive stability and support. Oboz's new-for-2020 Arete fits the bill well: this shoe weighs less than 1.5 pounds (for the women's version) but manages to pack in a good deal of cushioning and nicely isolate you from the trail.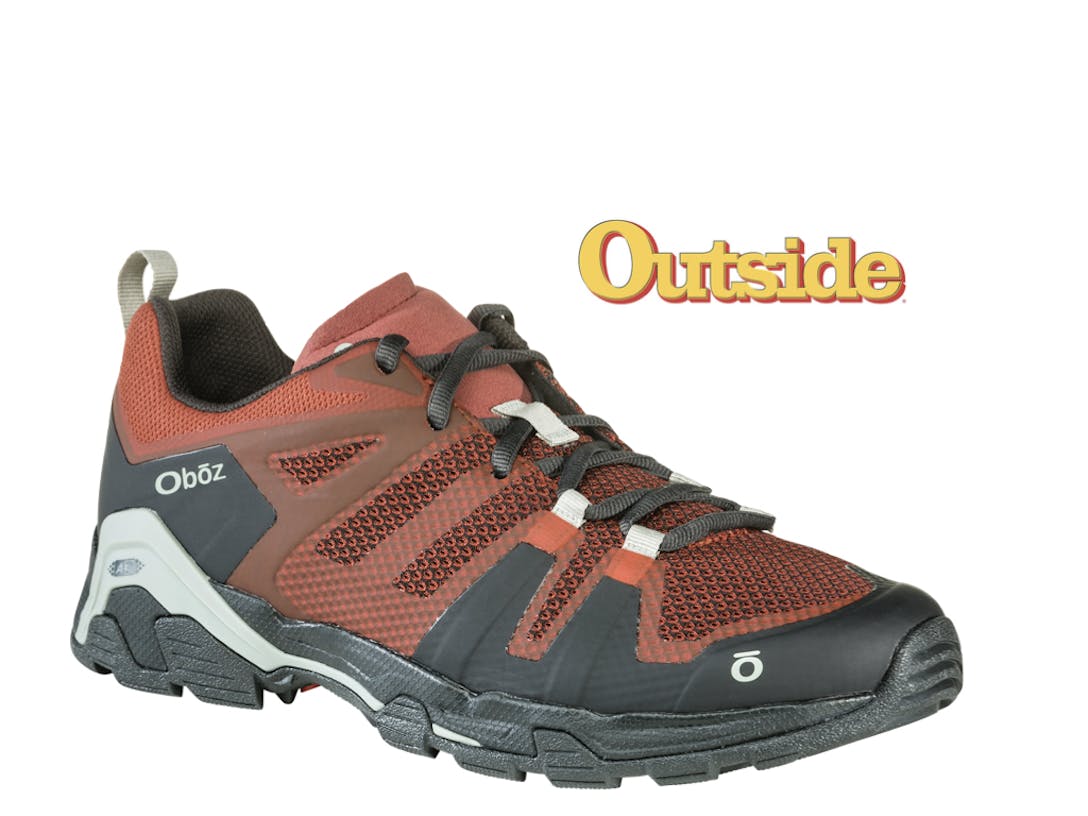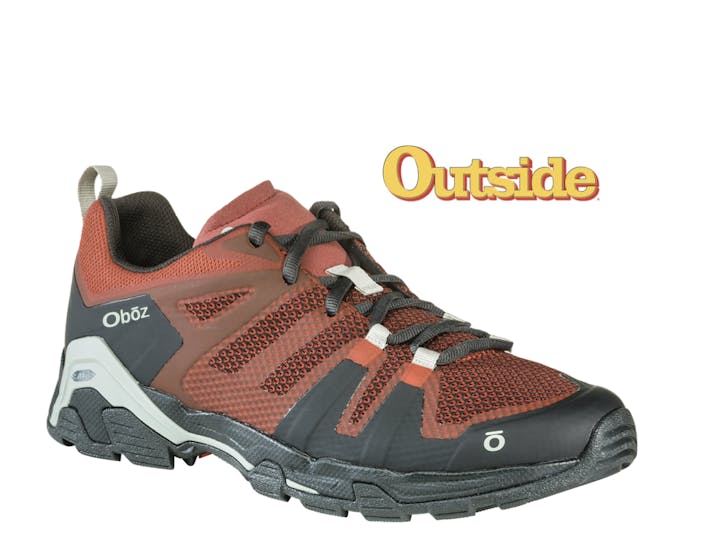 Light Hiking Shoes We've Tested and Trust
Outside Online
If this test had been based solely on performance, the Arete Low would have won. I made audible oohs and aahs while navigating downhill amid both mud and scree, as the Arete's fantastic traction and best-in-test fit made it incredibly capable at maintaining control. The fit—a nice cupping heel to keep my foot in place, with an arched midfoot and a wide toe box—married the best of performance and comfort. Though the upper was featherlight and breathed well, I never felt like this shoe would be undergunned on a technical day hike.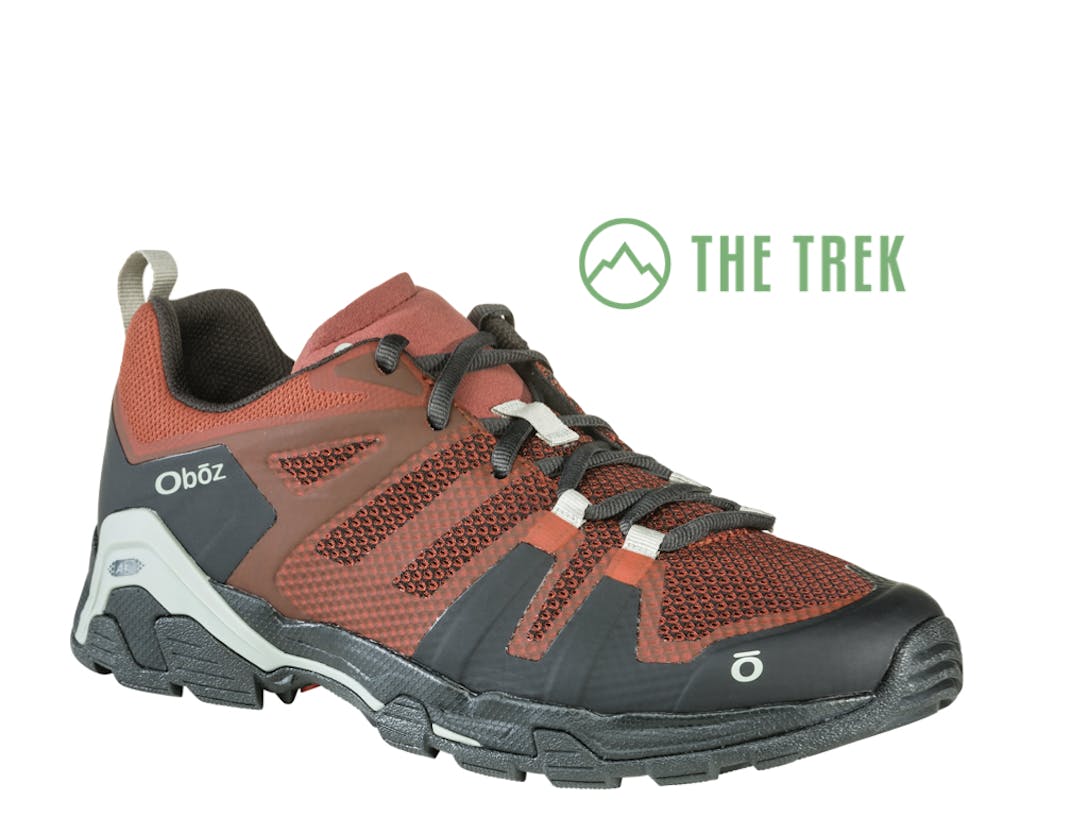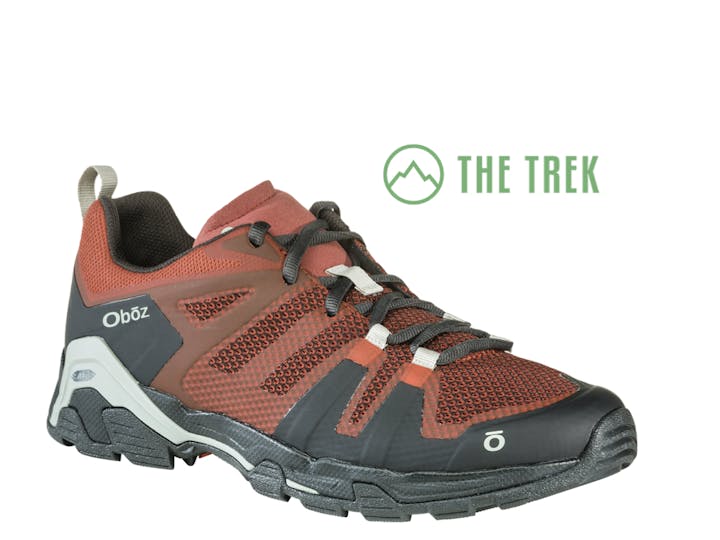 Oboz Arete Low Hiking Shoes
The Trek
Ever wondered what would happen if a rugged boot had a baby with a lightweight trail runner? If so, put your weird dreams to bed and take a look at the Oboz Arete Low hiking shoes. This is a strong boot from the ankle down that can power through most any terrain you'd want to put it up against (just don't forget the gaiters). Striking a nice balance between rugged boot and lightweight trail shoe, the Aretes are an interesting hybrid to check out.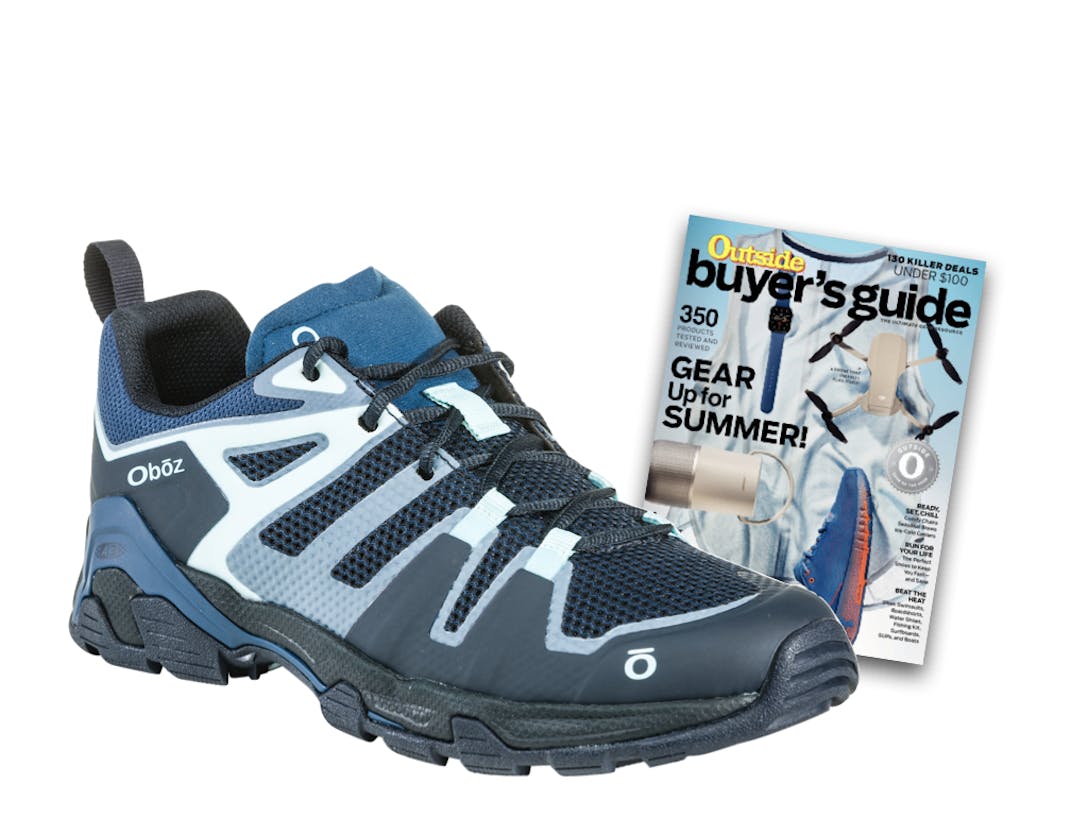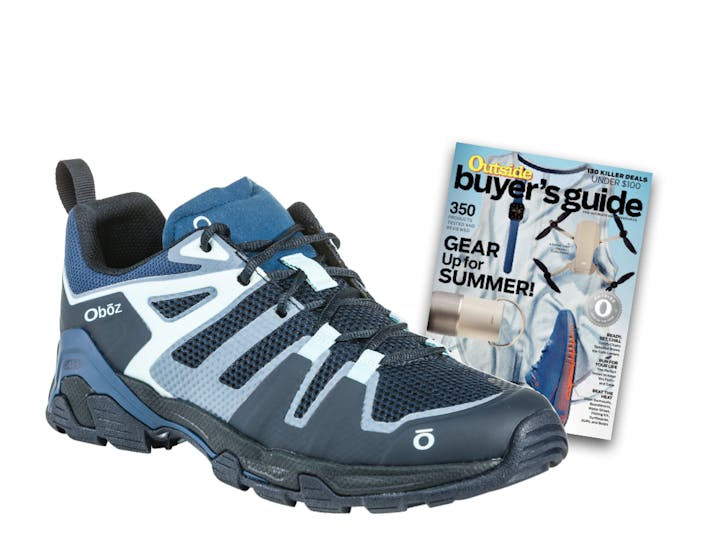 Go the Distance
Outside Buyer's Guide
Best Low Hiker
With TPU stabilizers that are thicker in the heel than at the midfoot, the Arete Low boasts impressive stability without compromising flex. The result is a rebounding sensation that eases foot fatigue on long hikes. We were big fans of the breathable mesh upper: it was great on hot days, but thanks to TPU overlays, it still provided a surprising amount of lateral support. One tester thought the Arete Low's insoles were the most supportive of any hiking shoe in our test.

See the full review in the Spring 2020 Outside Buyer's Guide.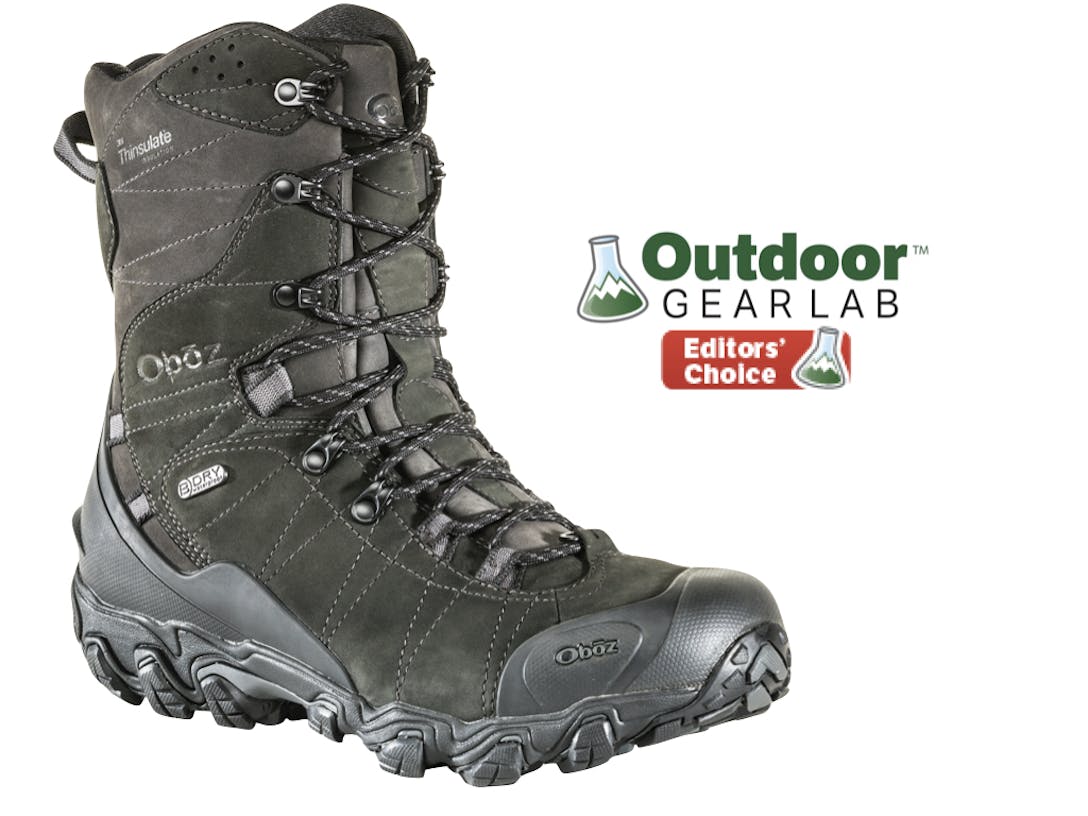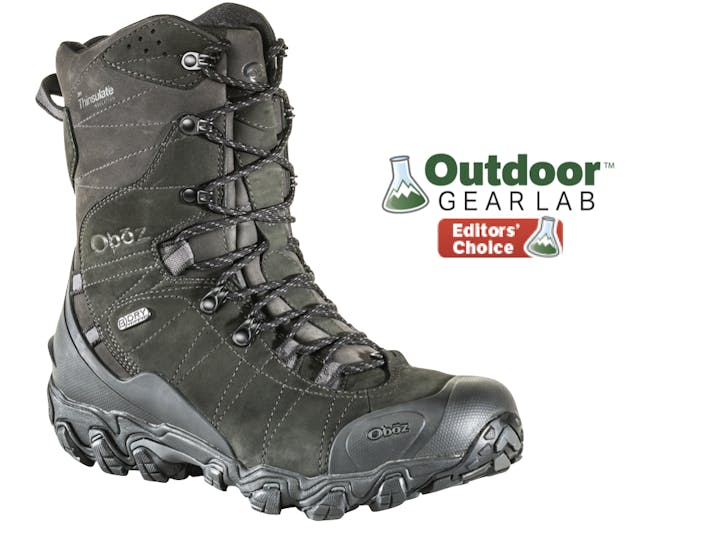 The Best Winter Boots of 2020
OutdoorGearLab.com
The Oboz Bridger 10 is not only the best overall winter boot according to our wide variety of performance tests, but is also the best choice for winter hiking. All of our testers who have worn this boot have taken a liking to the comfortable and secure fit that starts with an excellent O-fit insole. The uppers are moderately stiff, providing excellent support when hiking or snowshoeing, with a lace system that is user-friendly and secure...