Mission
Mount Washington Observatory is a private, nonprofit, member-supported institution with a mission to advance understanding of the natural systems that create Earth's weather and climate. It serves this mission by maintaining a weather station on the summit of Mount Washington in New Hampshire, performing weather and climate research, conducting innovative science education programs, and interpreting the heritage of the Mount Washington region.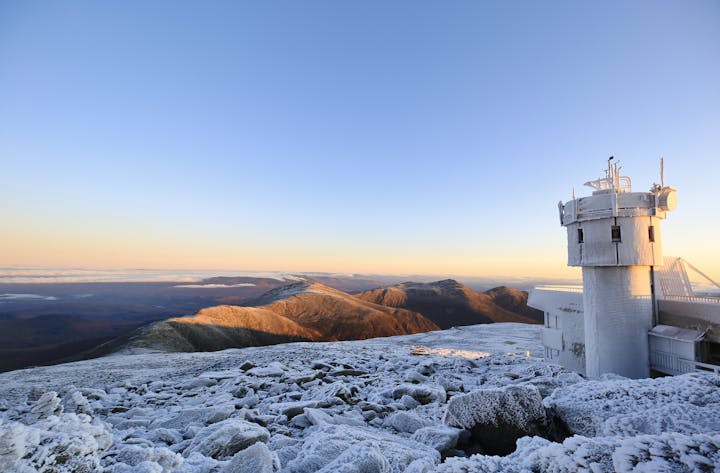 Weather Observation
Mount Washington Observatory's mountaintop weather station is the core of the institution. Staffed continuously since the organization's founding, it is operated by two alternating crews who live on the summit for a week at a time, taking hourly weather observations, performing research, and conducting educational programs.
Weather observations are reported to the National Weather Service for use in nationwide forecasting models and regional reports, and Observatory scientists produce specialized forecasts for the higher summits of the White Mountains and greater White Mountains region.
With detailed climate data dating back to the organization's founding, Mount Washington Observatory maintains what is now one of North America's longest continuous climate records.