City to the Country
Not every shoe I own needs to be an ultra-rugged, hike-ready beast. Sometimes I want a comfy, light, casual shoe that can easily transition from the city to the country. Spending a few weeks in rural Pennsylvania at my parents' house had me trekking the urban trail system with my mom, or exploring hardwood forests with my 5-year-old niece searching for colorful leaves and cool bugs. My hikers are overkill for these every-day adventures, but I wanted something a little more sturdy and refined than my gaudy running shoes. Essentially, I was looking for a versatile shoe that looks great with jeans but can keep up with your adventuresome side. I was… but the search is over thanks to Oboz's newest offering, the Bozeman.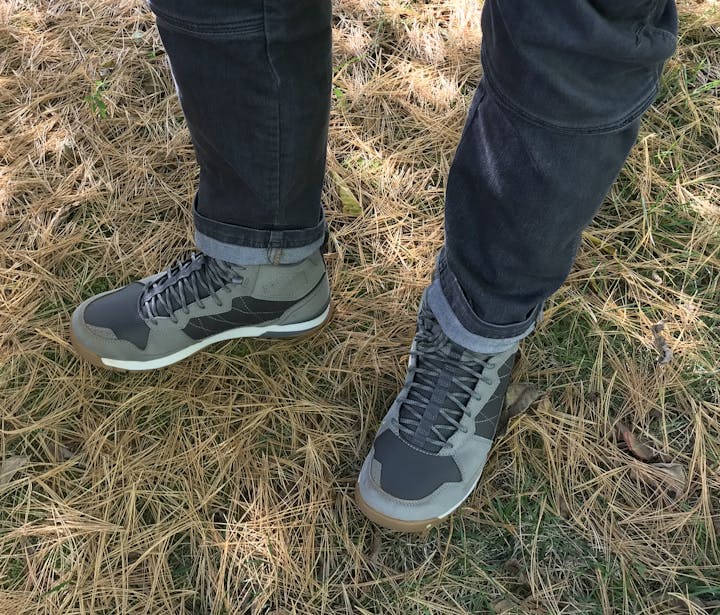 Bozeman Mid
Sneaker-Hiker
I found the Bozeman Mid to be a street-smart, stylish sneaker-hiker with enough substance to go off road. Boasting solid construction, modern colors, and a mid-height option, it truly worked as a casual, town-friendly shoe without sacrificing functionality on my more rugged pursuits. 
My Feet Really Like Oboz
Bozeman styles comes with either mixed synthetic or full-leather uppers, and either a "low" or "mid" ankle height. The synthetic uppers have a distinctly urban vibe but feel well-built and durable. I've got the mid-height version and they look fresh! Even my big-city-dwelling siblings, who accuse me of "only wearing hiking boots," noticed the smart and modern style of the Bozemans. The leather Bozemans are reminiscent of an approach shoe with the nubuck uppers and subtle but eye-catching stitching accents. The leather models also come in some fab color options that really pop when worn with denim or other traditionally-colored trousers. While the soles on the Bozemans are distinctly not aggressive looking, they are sturdy and grippy enough for light hiking without being clunky or heavy making them a great option for days belaying at the crag.

My feet really like Oboz. I can take their shoes on adventures right out of the box, and the Bozeman was no exception. I've been putting in some serious miles on the urban trail network and romping around through the cornfields and forests near our house, and have been completely satisfied with the fit, support, and comfort of my new kicks. The padding of the insoles is sufficient to deter my plantar fasciitis on longer walks and the toe box is wide enough to accommodate my finicky feet. When my feet feel good after a long day of apple picking and being dragged around the zoo by my niece, I notice.