We've teamed up with Skida, the Vermont brand known for its Nordic inspired hats and accessories, to bring some of their fresh designs to our Whakatā Puffy. Pull on these toasty mocs after a day of touring the backcountry or to quickly dash out to grab the paper on a cold winter morning.The updated Whakatā Puffy camp shoe has a new engineered knit upper that is not only more comfortable, but the new cuff hugs your ankles for a better fit. They're a perfect companion for a hut trip, camping in the wilderness, or chilling out around the house.
Whakatā, pronounced fah-cah-TAAH, is Māori for "to catch breath, rest, have a break".
Oboz consulted and got approval from the Māori language and culture guide at Oboz's New Zealand-based parent company, KMD Brands, for use of the name. Oboz intends to honor the Māori culture in the best way—both within KMD Brands' company walls and in the broader community.
Whakatā Puffy is All Gender sizing. Please verify the correct size using our size chart. If in between sizes we recommend sizing up.
Features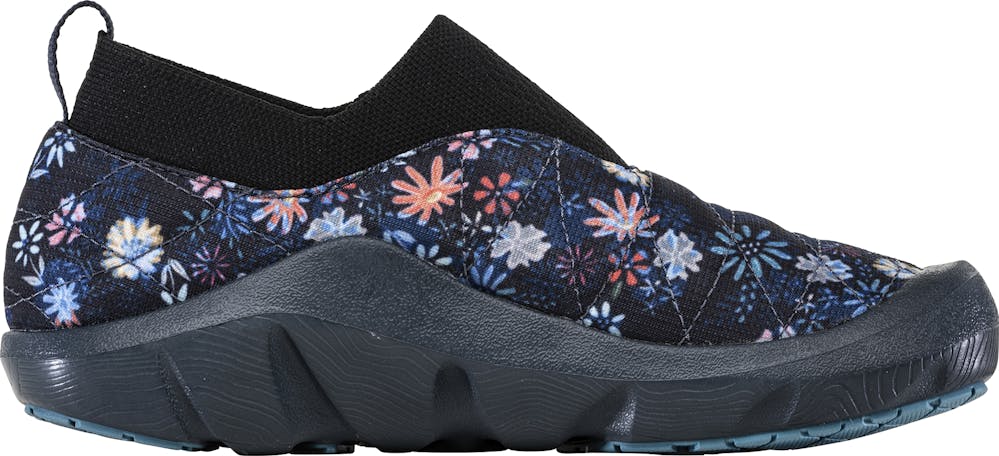 Sculpted footbed and raised heel cup made with I'm Green™ EVA inspired by our O FIT Insole™.