"In 2012, I was going through one of the most challenging times of my life: divorce.
"I felt more lost than ever before. I was depressed, lacked confidence, and felt unworthy. In 2014, I committed to hiking once a week for a year. On those regular appointments with the trails, I found myself. Through hiking I found confidence and redemption. I never knew a place of such immense grief could transform into something so impactful, not only for me and my healing, but also for thousands of other people around the world."
— Karla Amador, co-founder of the 52 Hike Challenge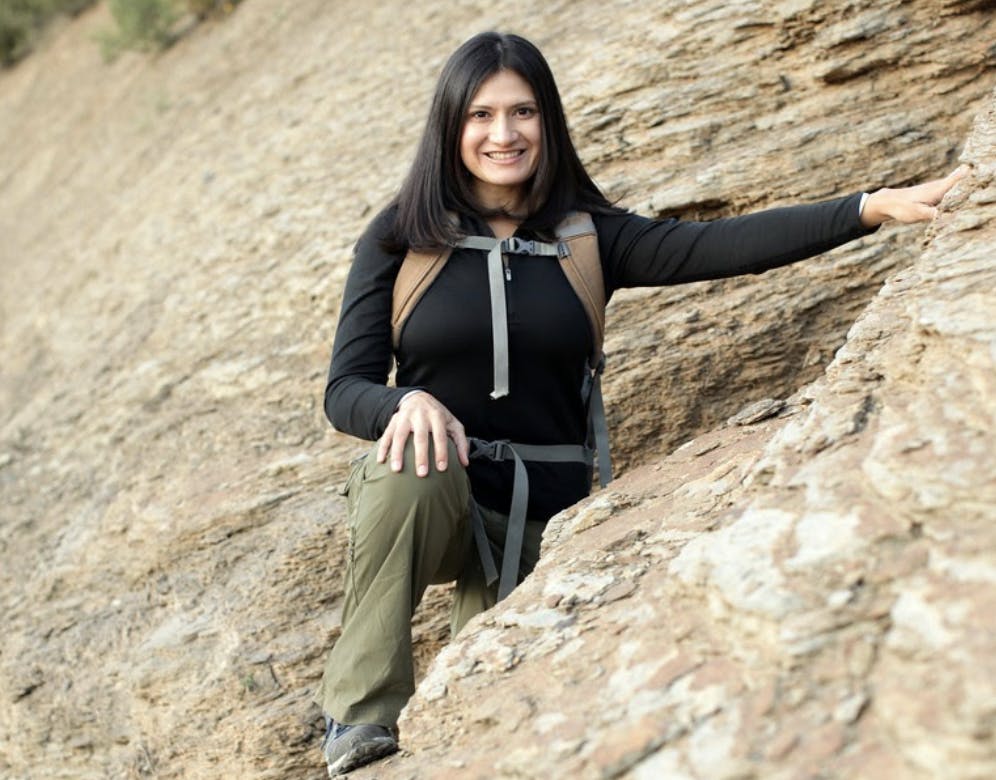 Did you know getting outside regularly can help you shed emotional baggage and cultivate inner fortitude? Hiking regularly can help you lose weight, build strength and transform you physically as well. The healing benefits of hiking are numerous, and when you hike regularly, you start to see those benefits affecting every aspect of your life. The transformation is real, and as you saw above and will read below, the founders of the 52 Hike Challenge have lived it. More than that, hikers all over the globe have experienced the healing power of hiking regularly. In this blog, you will find 5 ways hiking can change your life along with real life examples of how hiking did transform the lives of so many. Keep reading to discover 5 powerful ways hiking can transform your life one step at a time.
5 Powerful Ways Hiking Can Transform Your Life One Step At A Time
Hiking regularly can help you in more ways than one. Your whole life will change when you commit to getting outside regularly. 
Here's how the trails can help you:
1. Lose Weight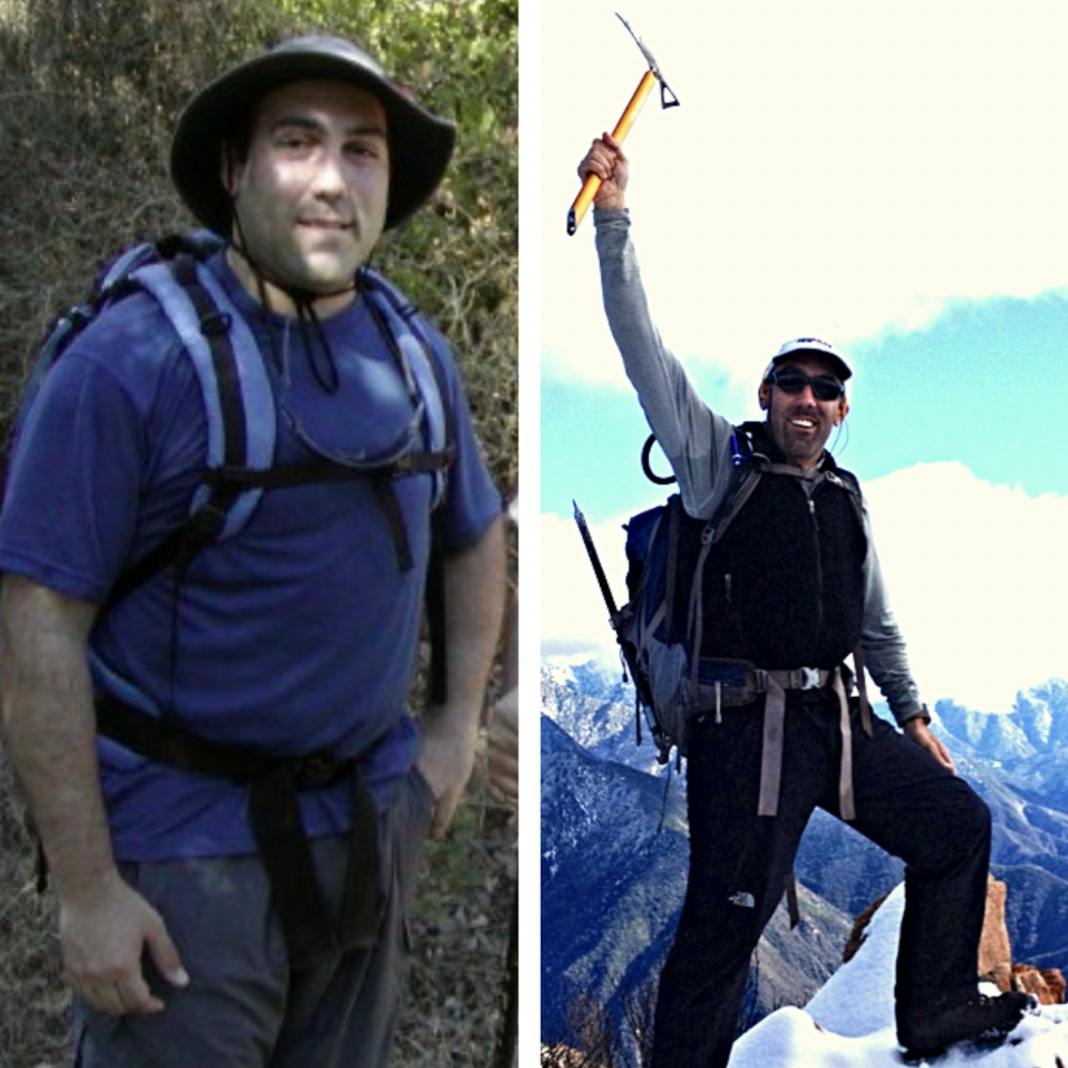 Did you know you can burn 400+ calories per hour through hiking? While that number can vary based on your speed, your body weight, and other factors; the important part is that it can be a great workout, while the vistas distract you. "Your body uses 28 percent more energy walking on uneven ground, like wooded trails or steep hills on hikes, than it would on flat terrain", according to a November 2013 study published in the Journal of Experimental Biology. Add beautiful views, a little incline, and you may start to see incredible benefits for your body. 
Hiking consistently helps you:
- Burn fat
- Build muscle
- Increase your metabolism
Hear from 52 Hike Challenge co-founder, Phillip, about how hiking impacted his weight loss:
"In 2001 I had tried a series of diets which all led to losing a little bit of weight, then catapulting me to gain even more weight than before. I weighed around 240 pounds and suffered a series of health issues in my mid-20's, I knew I needed to change my life. I really missed hiking and I just wanted to be back in shape to enjoy life again. In 2002 I made the New Year's Resolution to get in shape and climb Mt. Whitney, the highest mountain in the contiguous United States. I also knew, and accepted, that I had to make a forever lifestyle change, one that put my health first. I took to the trails regularly, and after 2 years of consistent effort, I lost over 80 pounds. Now, nearly 20 years later, I'm glad to have changed my life so that I could have so many adventures, which include climbing the highest mountains around the world. However, my greatest honor has been to inspire others to change their life by hiking regularly."
— Phillip Stinis, co-founder of the 52 Hike Challenge
It's pretty clear that hiking can transform your body, but how? 
Read on to find out now.
2. Build Strength, Stamina & Endurance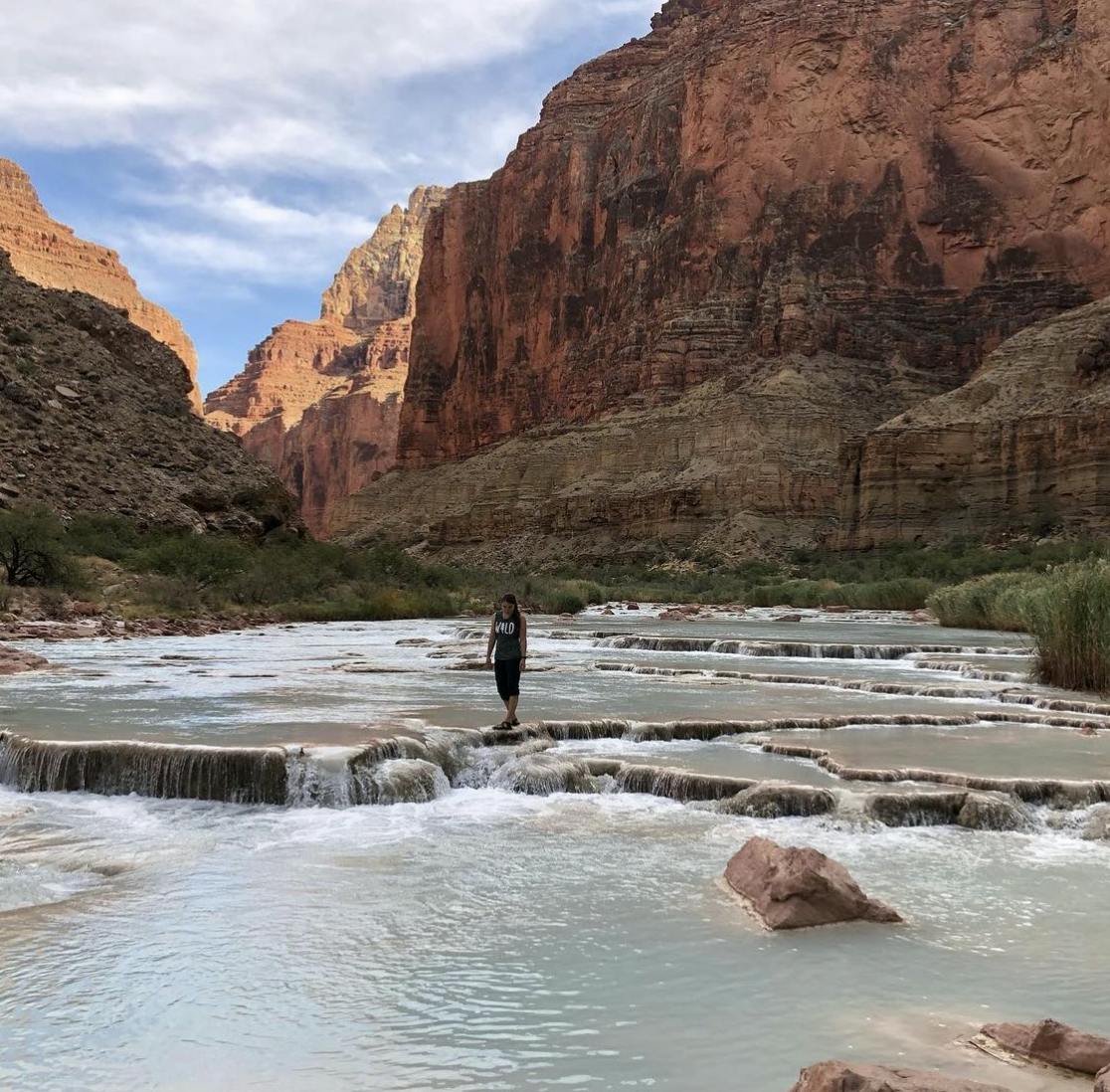 Even a short hike can get your heart pumping and your legs working. As a result, hiking is an excellent form of cardiovascular exercise.
Once you're trekking regularly, you'll start to see an increase in your endurance and stamina. You might find that you take breaks less frequently and that you can cover more miles in a shorter amount of time.
Hear how the 52 Hike Challenge helped Charity of Arizona become more active:
"I used to hike a few times a month and now I get out a few times a week. I picked up trail running during the week to get more hikes/miles in. Since I finished the challenge in July, I've updated my goal to fit in 100 hikes this year!"
— Charity // @brainz94
Now that you know how helpful hiking can be for your physical health, let's explore some of the mental health benefits of hiking.
3. Reduce Stress & Feel Good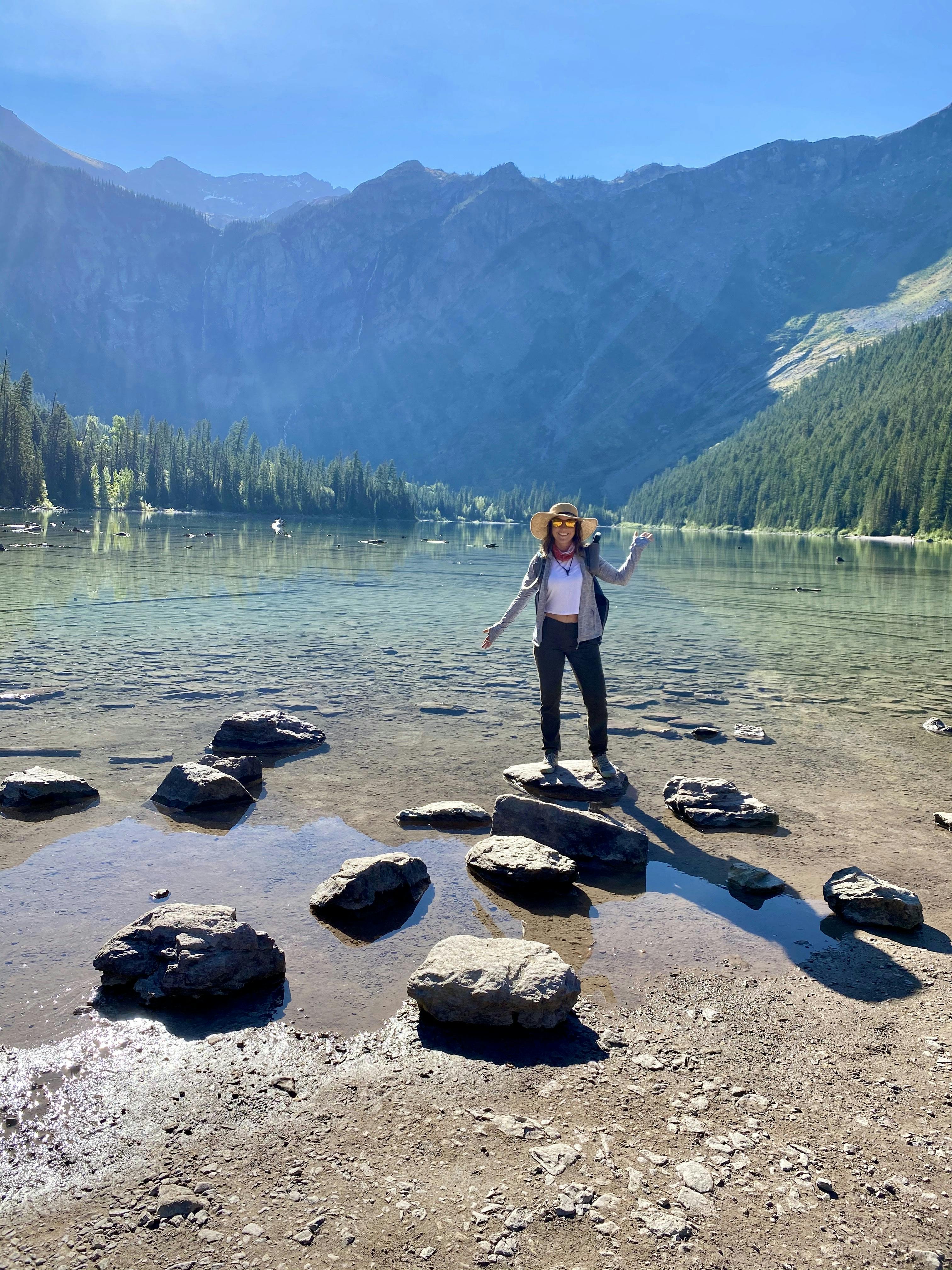 Did you know hiking is proven to help you feel more at ease?
Psychological research conducted by Gregory Bratman, PhD, an assistant professor at the University of Washington, and colleagues shared evidence showing that time in nature can improve our well-being, positive affect, and mental distress in a 2019 study. 
"Venturing into the great outdoors always feels like coming home to myself. It's as if my worries wash off of me with each step I take. I feel more alive, more focused, more connected. Whenever I find myself feeling low, I commit to getting outside, knowing I will step off the trail feeling better than I did when I started."
— @freerangemandi, 52 Hike Challenge Finisher & Team Member
As you may already know, physical exercise releases endorphins, which are happy hormones. So, it's no surprise that scientists found hiking to help increase feelings of happiness in adults and children alike.
Take a hike and be happy. What starts as happiness on the trails might just become bliss in every area of your life.
4. Cope With Grief & Loss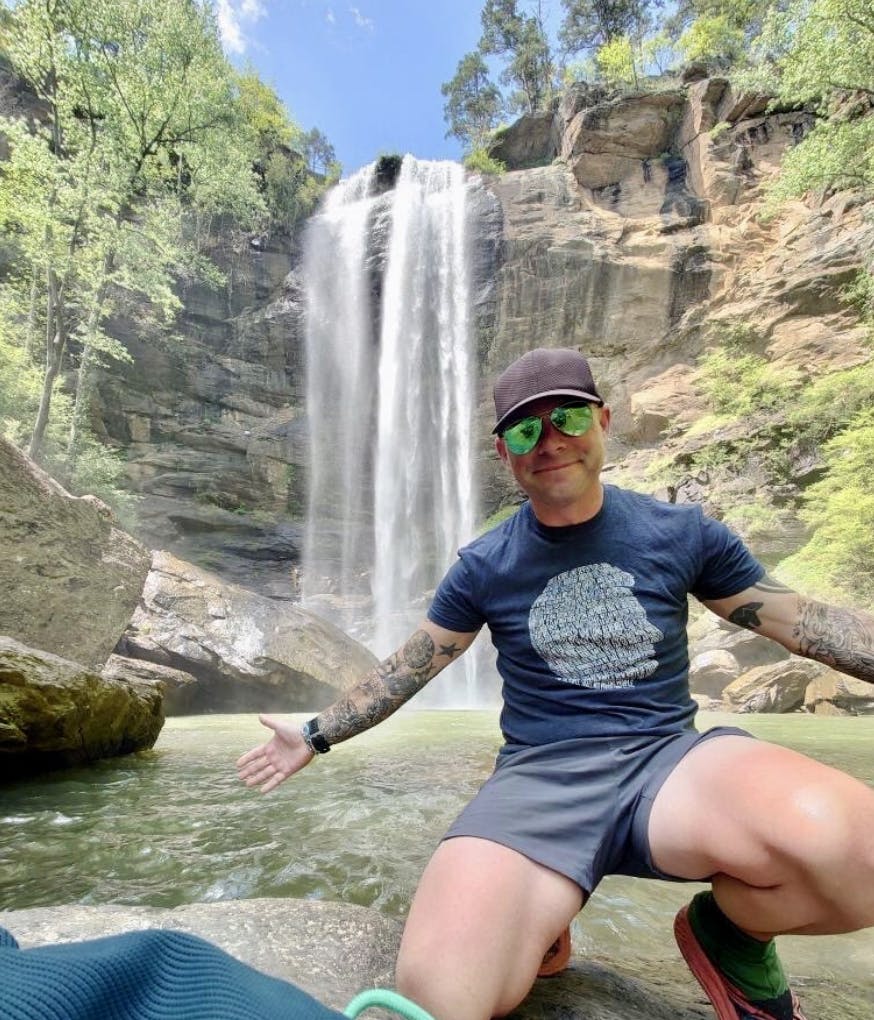 Losing loved ones is a part of life, but that doesn't make coping with loss any easier. Nature provides an outlet to step away from your norm and explore your emotions in a safe, healing space.
Often, time spent on a dirt path among the trees can be the most nurturing environment for reflection and introspection.
One 52 Hike Challenger, Cain, said his time in nature has helped him feel more connected to his mother who passed away 10 years ago.
"...I know many out there have lost loved ones recently and it doesn't get easier. The waves of grief just get further apart. If you've lost someone try heading out into nature and try to find something that reminds you of them. It may not make the pain go away, but at least you might feel closer to them for a bit." 
—Cain // @walkwithcain
5. Connect With Family, Friends & Nature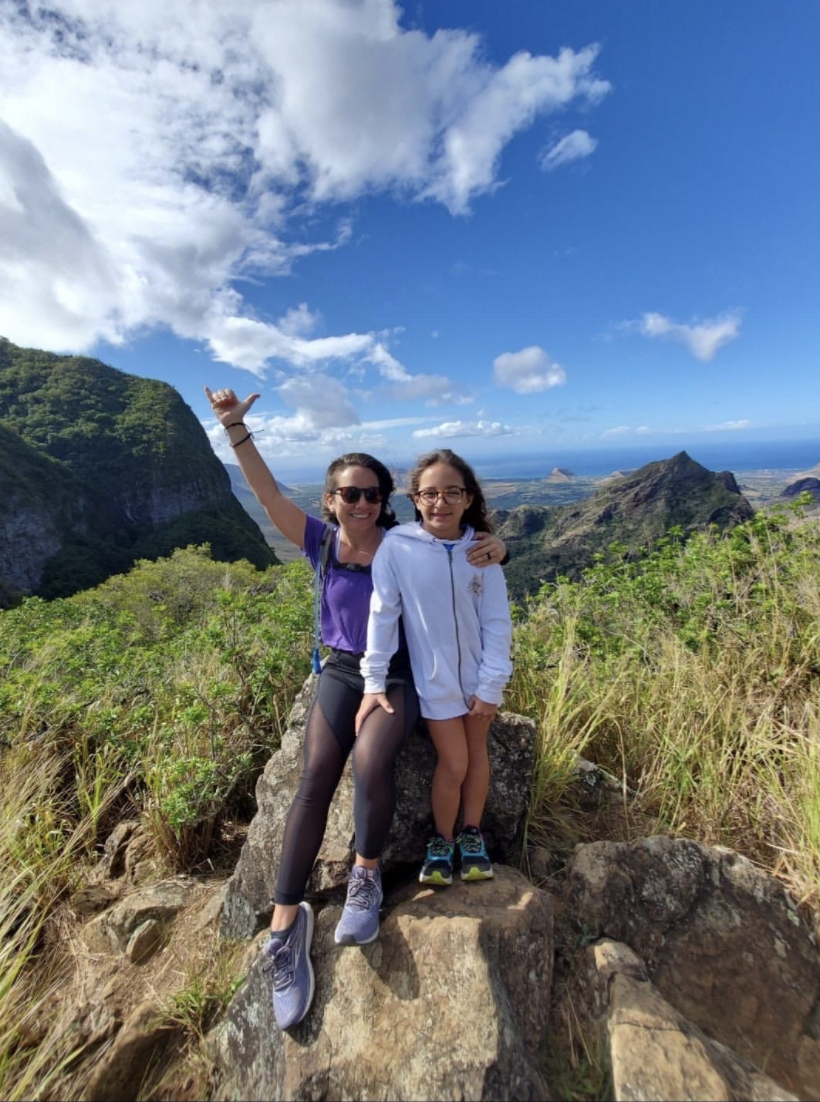 Step outside with your loved ones and enjoy the mind-body benefits of hiking together, as well as feeling connected.
When you hike together, you unplug from your electronics and create space to communicate openly. Lots of families take the 52 Hike Challenge together as an affordable and memorable relationship building activity.
John Zelenski and Elizabeth Nisbit "studied whether connection itself is the magic ingredient. They assessed the overlap between connectedness with nature and a general sense of connectedness, such as feeling in tune with one's friends or community. They found that feeling connected to nature was a significant predictor of happiness even after controlling for the effects of general connectedness."
Hear from Olga, who completed the 52 Hike Challenge alongside her daughter, Mia:
"The 52 Hike challenge with my daughter Mia was a great accomplishment for both of us. We both did our own challenge. It was amazing to experience nature with her. I loved to see life through her eyes. She made each adventure exciting and memorable. I'll keep these beautiful memories in my heart forever. We keep enjoying nature here in paradise and I know we will keep enjoying the outdoors anywhere we go in life." 
— Olga // @olgadardon
Transform Your Life Starting Now: Commit to Hiking Once A Week For A Year