There's always this buzz of excitement I have when exploring a new place—the feeling of seeing something for the very first time, not knowing what to truly expect.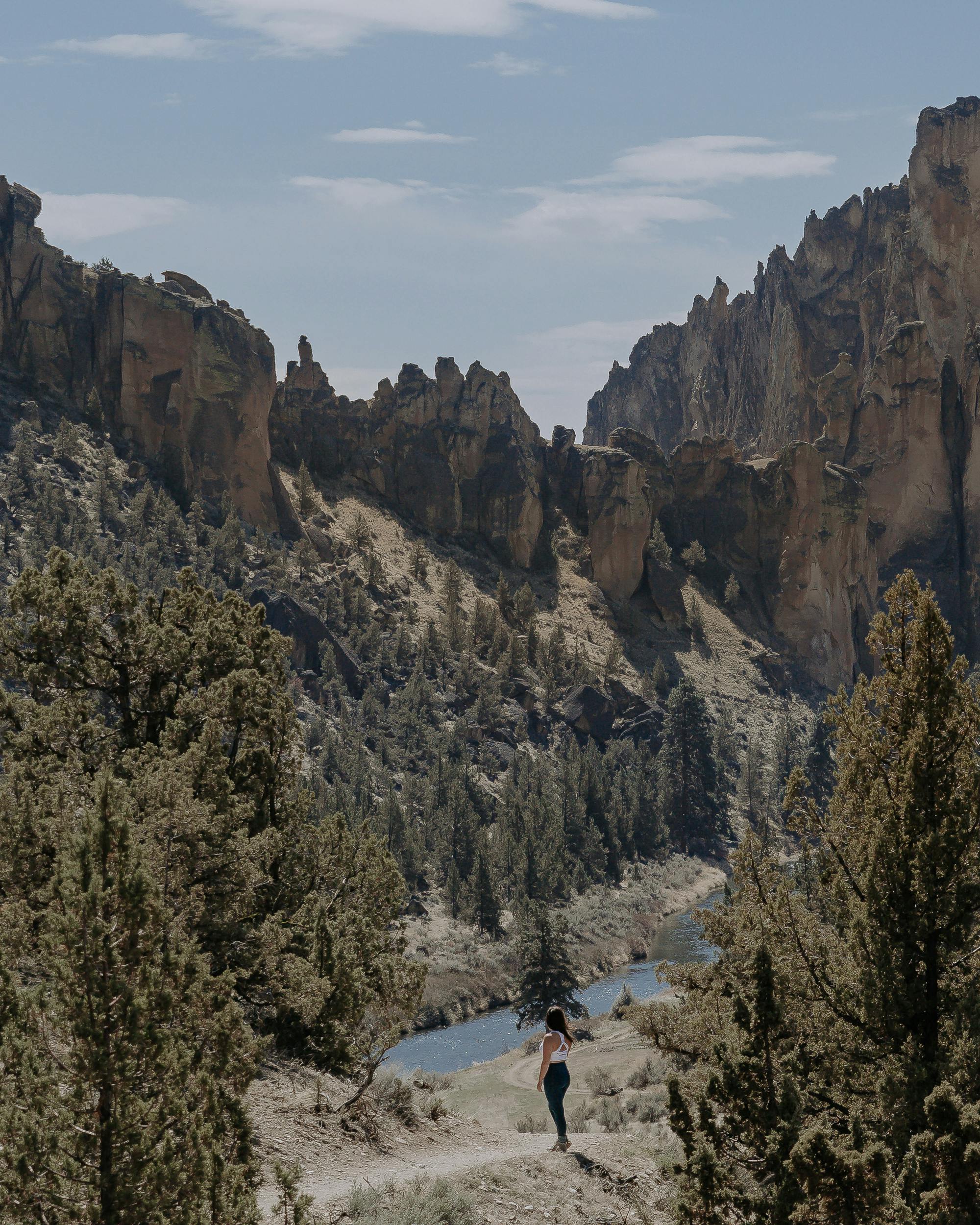 As I stepped off the tarmac, I knew I was in for a treat. Dense, luscious rainforests. Craggy shorelines. Windy high deserts. Towering mountains. Oregon is a haven of ever-changing landscapes, making it a perfect place for just about any adventure. With less than a week to explore, I didn't waste any time getting out on the trail to see all that Oregon had to offer. And believe me, I will definitely be back for more in the future. In celebration of April being Earth Month, I wanted to highlight some of the ways I make sure my travels are mindful and sustainable:
Research: I always love finding lesser known areas and hikes as a way to avoid large crowds. In addition, I'll look to see if there are any closures or restrictions in specific areas. For example, I was really stoked to visit some hot springs during my trip. I found that where I planned to go had closures in effect due to recent wildfires, so I had to adapt and change up my plan a little. It's important to adhere to local and state restrictions both for your safety, as well as for the safety of the environment you're exploring. 
Properly Prepare: In addition to researching trails and areas, I always make sure to think about packing for the trail. This means bringing reusable bags as zero waste packaging for snacks, which can then be used to keep trash together while hiking—pack it in, pack it out! It's also a great idea to pack a few extra pieces of gear (extra socks, layers, etc.) in case you experience sudden, not-so-great weather. Also make sure, if you are traveling by airplane. that you check to see what is allowed on carry-on and checked bags: things like tent poles, fuel, and trekking poles may be prohibited if only using a carry-on bag. 
Minimize Impact: One of my favorite principles adapted from Leave No Trace is "take only pictures, leave only footprints". In any adventure, it's important to minimize your impact wherever you recreate. This includes staying on trail, using established campsites, making sure to hike on durable surfaces, and not taking anything with you! My best tip: clean and brush your boots off after each hike, so little hitch-hiking organisms don't invade a new  location. 
Pandemic Safety: Finally, as our world has changed due to the pandemic, it's extremely important to keep safety at the forefront of my mind when traveling to a new place. Wearing  a mask at all times when approaching others, social distancing, and choosing to wake up very (very) early to start hikes all help me keep my interactions with others low.
Up first, a day-long tour of the West Coast: Oregon style.
The morning started with exploring Tillamook and Siletz, and Confederated Tribes of Grand Ronde Indigenous lands.
After spending the morning hiking, the rest of the afternoon was spent sipping a beachside beer, exploring sand dunes, and being utterly mesmerized by craggy rock formations along the shore. I rarely get to experience a sunset on the ocean, so watching the colors of the setting sun dance across the water was the perfect way to end the day. 
The next day was spent chasing waterfalls (sorry I didn't listen, TLC). It was so incredible to me that an abundance of waterfalls were just a short drive away—including Wahclella Falls, located on Cowlitz, Cascades, and Confederated Tribes of Grand Ronde Indigenous lands. I spent all afternoon frolicking and taking in my surroundings while listening to the roar of the falls. Then it was time to rest up for the next leg of the trip: hiking and camping in Oregon's high desert. 
- Tip: Make sure to bring your America the Beautiful Pass if you plan to hike this trail.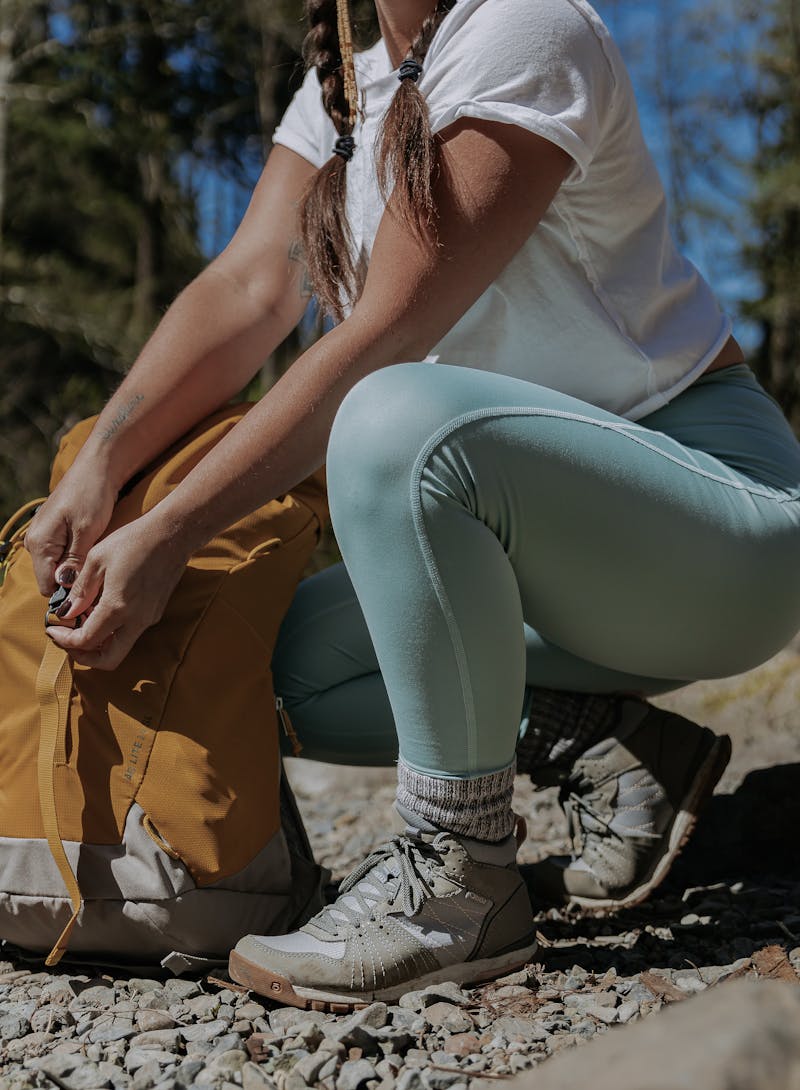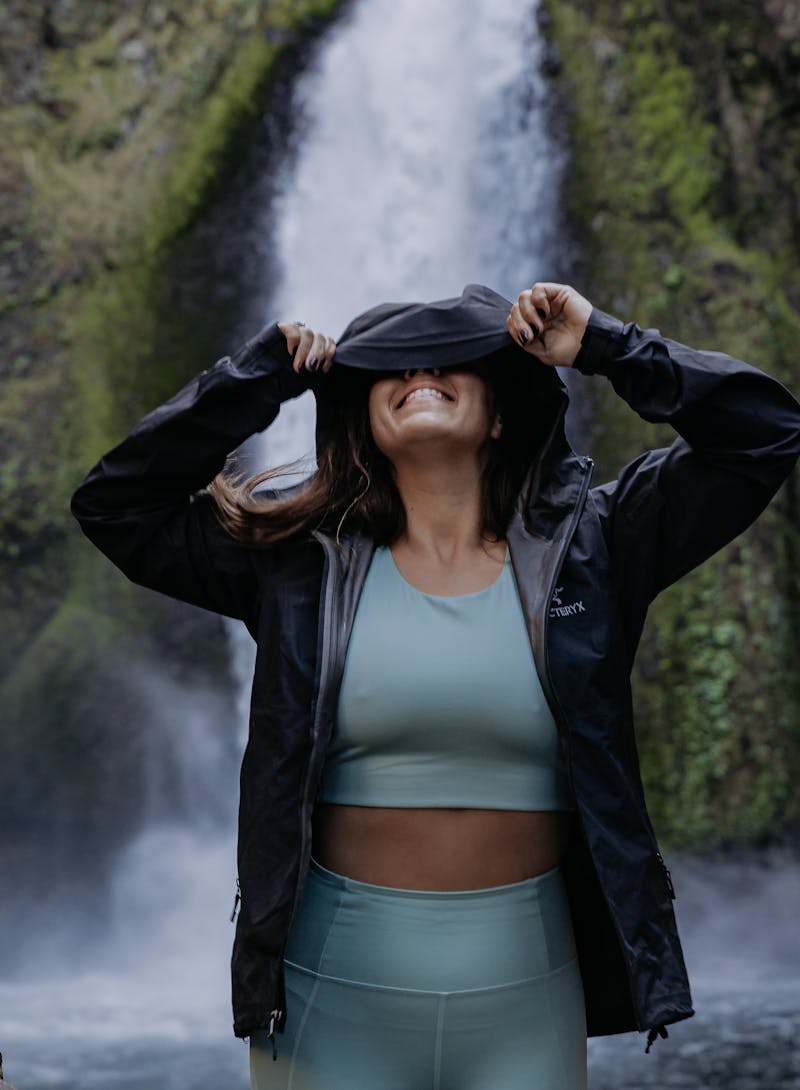 Following a 4am wake-up call, I headed out east to Smith Rock State Park, located on Confederated Tribes of Warm Springs and Tenino Indigenous lands. Arriving a little after 8am, I laced up my Bozeman Mids and began the Misery Ridge Loop (such a great name!). This hike was by far my favorite part of the trip—the winding 6-mile trail took you up the ridge line, offering expansive views with snowcapped mountains lining the distance. I cannot recommend this trail more, especially if you are looking for a hike that will get your blood pumping! You may even catch some climbers sending it—make sure to look up on the rock faces as you pass by.
After grabbing some post-hike grub, it was time to catch the sunset. As the car pulled in to the Painted Hills area, I immediately felt like I was transported to another world. The landscape quickly changed from neutral browns and greens to vibrant reds layered into the hillside. 
Fun fact: The layering of colors illuminates the history of this landscape. Ancient eruptions left behind volcanic ash deposits that then reacted to changes in the environment throughout time. Incredible, right?! 
Grabbing my sleeping pad and bag, I settled into a cozy night sleeping in the car just outside of Painted Hills. I absolutely love finding free campsites along Bureau of Land Management (BLM) lands—driving down a dirt road, searching for the perfect campsite. It feels like a mini-adventure every time!
As my trip came to and end, I was determined to squeeze in a couple more must-see views. First up: Crater Lake National Park—located on Klamath, Confederated Tribes of Grand Ronde, and Molalla Indigenous lands. 
Tip: Crater Lake is only fully accessible during the summer months—only a small portion of road was cleared when I arrived. Make sure you keep this in mind when planning to visit.  
Climbing over the snow banks to view the crater lake, I simply couldn't believe my eyes. The striking blue waters positioned to the white snow and green pines created a mental picture I will never forget.
My final stop on my trip was Multnomah Falls, located on Cowlitz, Cascades, and Confederated Tribes of Grand Ronde Indigenous lands. Since the parking lot was full the day I planned to visit, I decided to wake up bright and early the day of my flight home. I was determined to make the most of every last minute I had before heading back to the East Coast. 
I arrived just after sunrise, and luckily had the falls all to myself for a moment. I felt like a kid again—giddy with excitement, grinning from ear to ear as I stretched my neck to take in the view. It was the perfect way to end an amazing week.  
Oregon completely exceeded my expectations—in just a short amount of time I was able to explore a wide range of landscapes, experiencing a truly one-of-a-kind adventure. Even with a jam-packed week, I feel like I barely scratched the surface. With so much more to see and explore, I will definitely be coming back to Oregon again soon—I can already hear it calling my name.