Changing Lives Through Regenerative Agriculture
We lose trees at a rate of 50 soccer fields per minute as our food systems destroy our ecosystems. Most of this degradation occurs in the developing tropics of Africa, Latin America, and South and Southeast Asia where hundreds of millions of chronically-hungry, smallholder farming families use destructive and short-sighted agricultural practices that further degrade their communities trees, soil, water and biodiversity, making them even more likely to migrate and more vulnerable to the climate changes that lie ahead.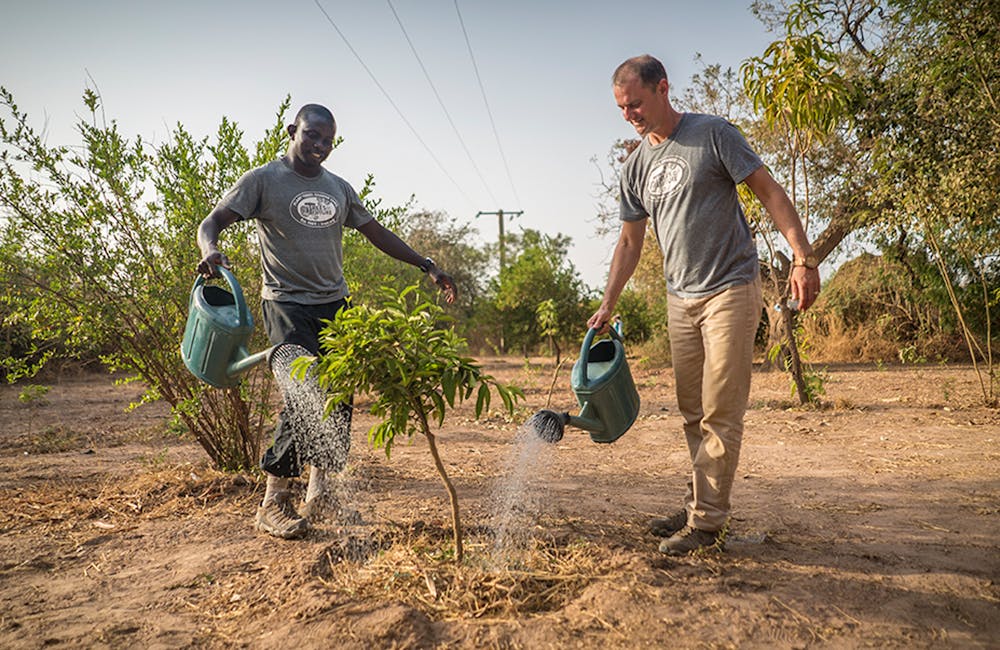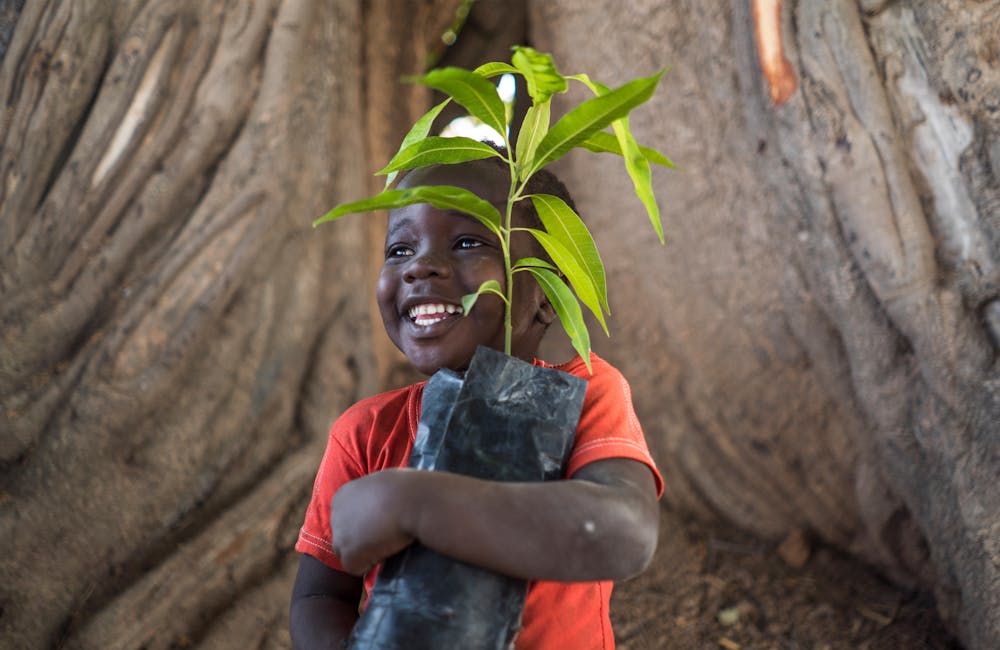 TFTF's Solution
The Forest Garden Program is a simple, replicable and scalable approach with proven success. By planting specific types of fast-growing trees, fruit trees, hardwoods and food crops in a systematic manner over a four year period, families can positively change their lives forever. Forest Gardens consist of thousands of trees that provide families with sustainable food sources, livestock feed, products to sell, fuel wood and a 400% increase in their annual income in four years.
The challenge TFTF faces is how to train hundreds of millions of farmers to plant Forest Gardens. Most smallholder farmers world-wide are low-literate, highly dispersed, chronically hungry, and living in extreme poverty. They own, on average, less than five acres, and are dependent upon tree products from local forests for their survival.
The Goal
TFTF sees converting degraded and denuded farmland into Forest Gardens one of the planet's best ideas for eliminating hunger, extreme poverty, deforestation and for lessening humanity's contributions to climate change. TFTF's Big, Hairy, Audacious Goal (BHAG) is to break the cycle of poverty and eradicate hunger for our first 1 million people by planting 500 million trees in 125,000 Forest Gardens by 2025. This will entail working with approximately 125,000 families to revitalize a quarter of a million acres, coupled with interventions at different levels of the value chain (related to inputs, credit, water and marketing) to ensure the long term sustainability and continual spread of Forest Gardens.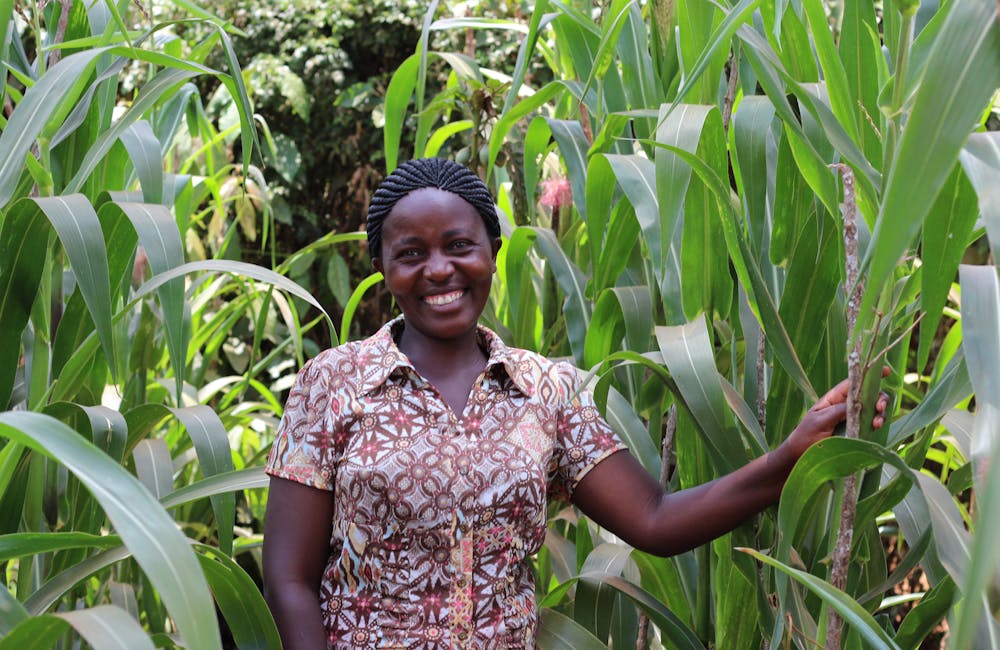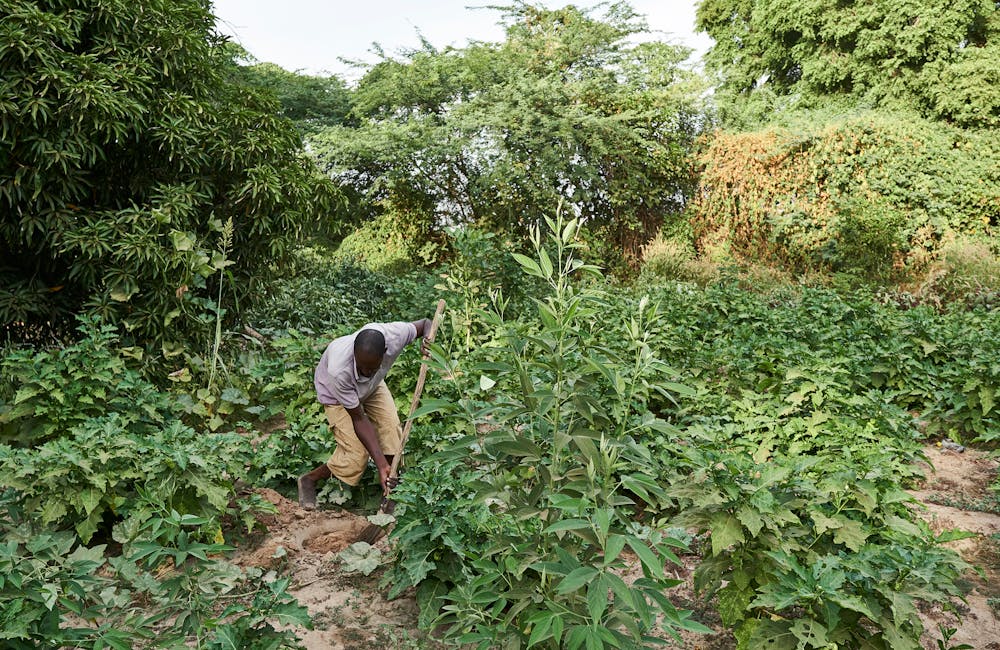 How They Work
Trees for the Future identifies a group of farmers—typically 300 families at a time —who have both a great need for assistance and a high likelihood of success. Farmers provide the land, labor, and water; a powerful, entrepreneurial determination; and an inspiring sense of ownership. TFTF then provides training, mentoring, seeds, and nursery supplies for each family. They guide the large groups of farmers through the process of using trees to protect, diversify, and eventually optimize their crop land. They also continue working with farmers for the four years it takes to fully establish the Forest Garden, offering ongoing coaching and regular site visits.
Access For All
In their many years of research and development, Trees for the Future has found the ultimate methodology to empower communities and project leaders that ends poverty, hunger, and deforestation. The Forest Garden Training Program was designed to bring the Forest Garden Approach impact to scale. They hope to share the Forest Garden Approach with as many people around the globe as possible in an effort to meet our goal as fast as possible. TFTF's goal is to break the cycle of poverty and eradicate hunger for 1 million people by planting 500 million trees in 125,000 Forest Gardens by using this program.
Where They Work
Trees for the Future is currently working with over 4,000 farming families across six countries in Sub-Saharan Africa. The focus is on the implementation of Forest Garden Programs in Cameroon, Kenya, Senegal, Uganda, Guinea and Tanzania, as these are areas where they are having the biggest impact and seeing amazing results.