 We built our fit philosophy around our O FIT Insole™, drawing inspiration from our collective decades of industry experience and the countless miles we've logged on our own favorite trails.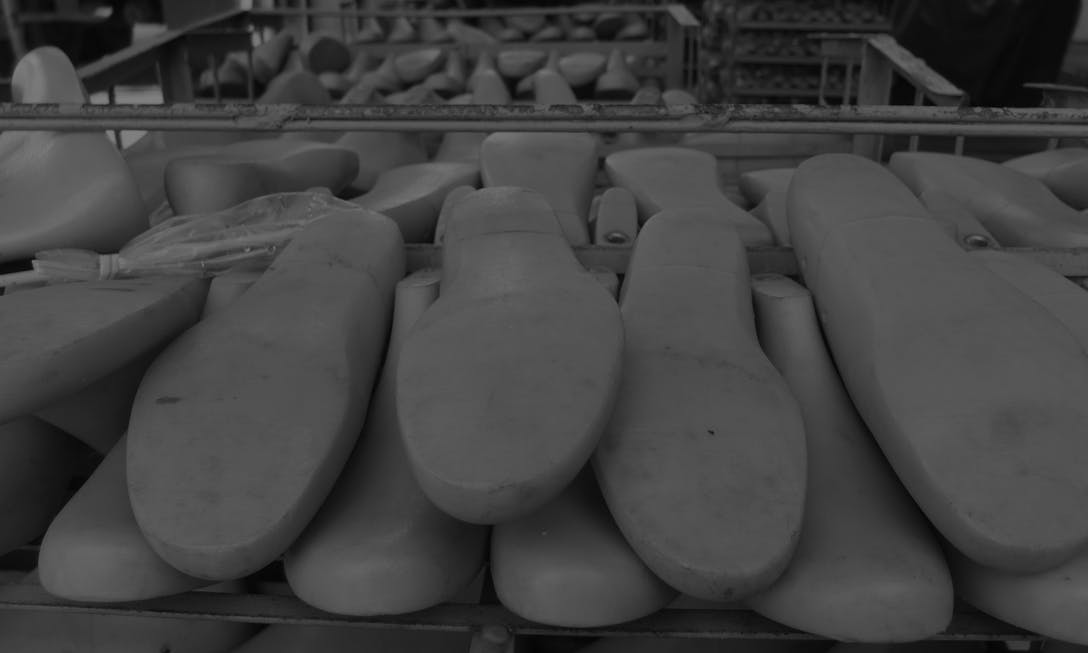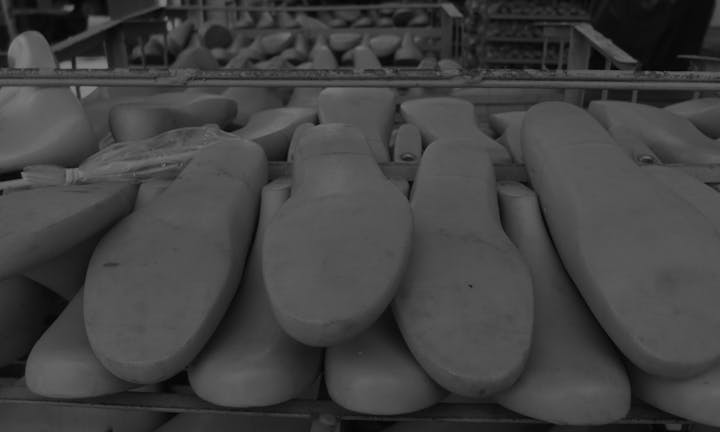 Lasts
Research on thousands of real human feet analyzed.
We designed our own lasts from the makeup of real feet. Then we collected, analyzed and averaged the data to determine the most universally well-fitting shoe designs possible.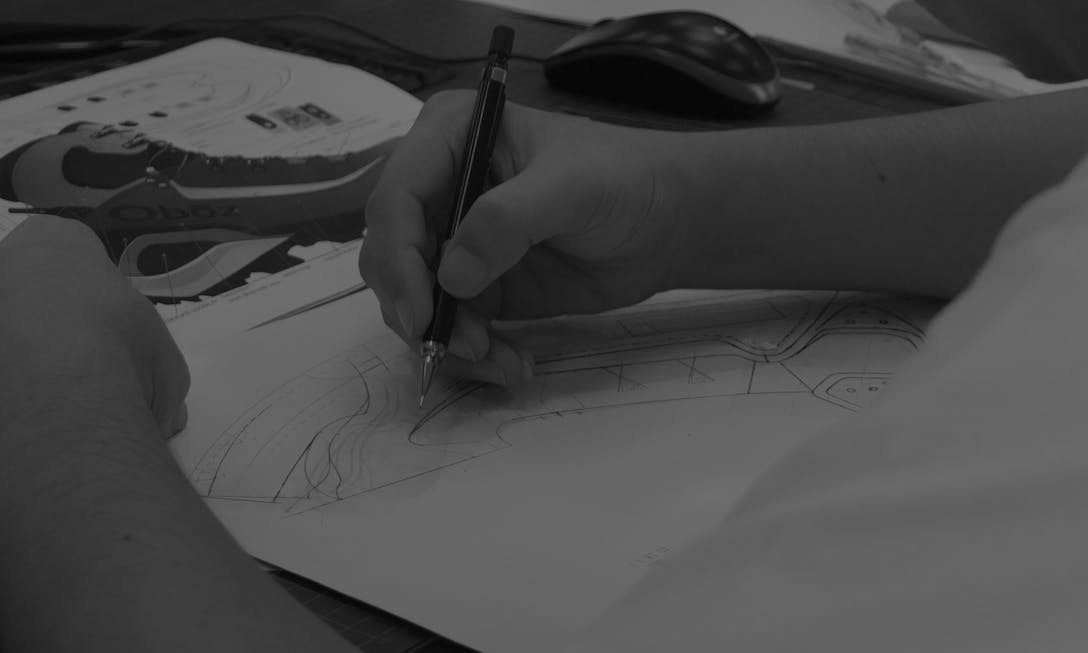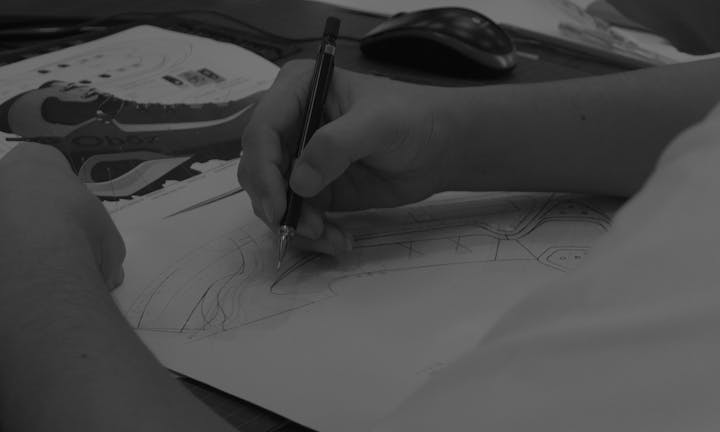 Patterns
Foot forming comfort.
The lasts inform our patterns, cut specifically for each unique shoe design to provide the best-fitting construction possible.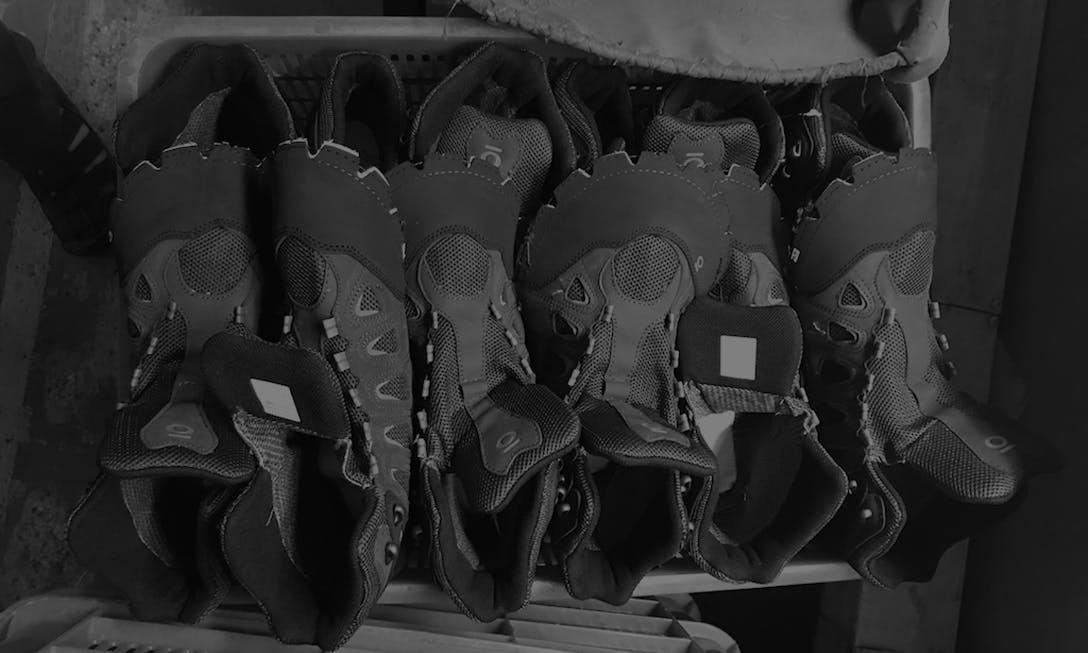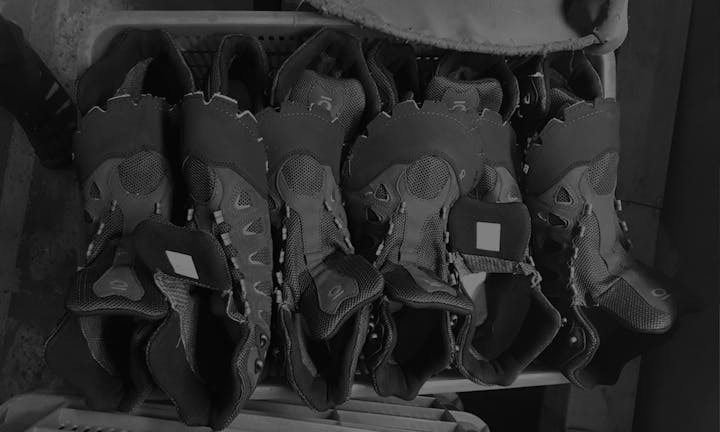 Materials
Whether you need durable, breathable or both.
Each upper is shoe-specific and made from high-quality Nubuck, performance mesh, synthetic material, or whatever is required to achieve the desired functionality.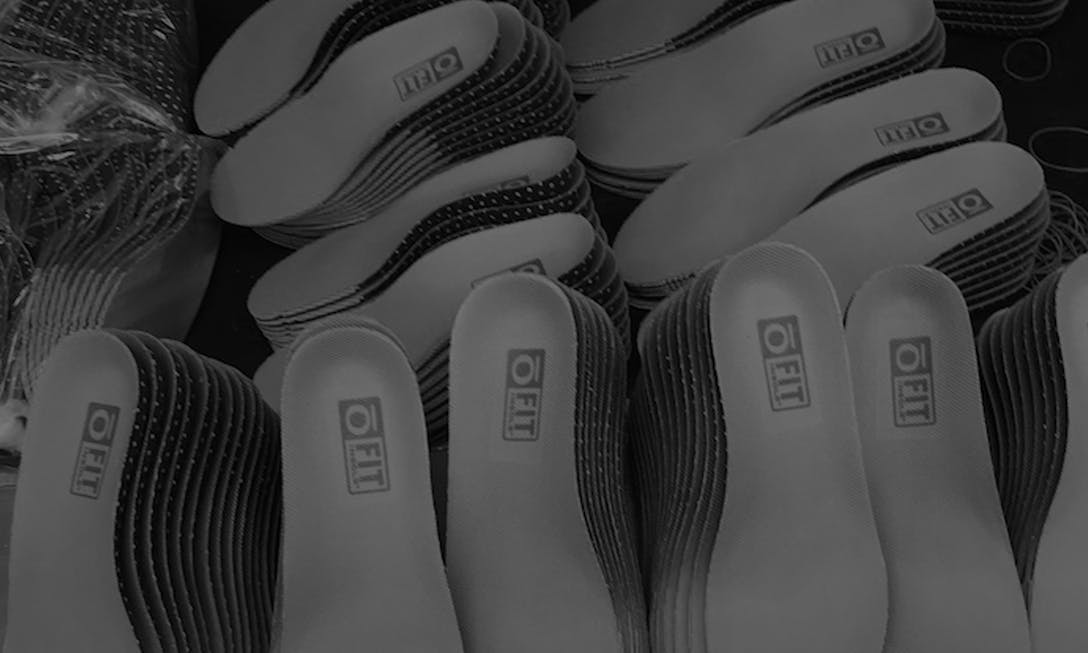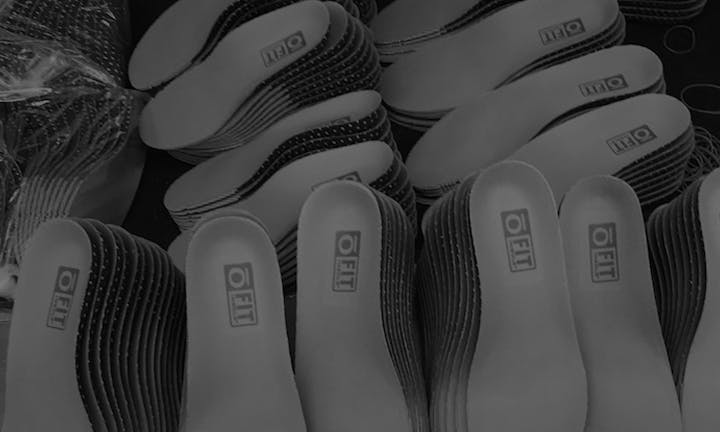 O FIT Insole™
It's what's on the inside that counts.
Our proprietary insole is what we're known for. Molded to match the specific shape and construction of every pair we make, this purpose-designed technology delivers the kind of fit, feel and performance that's unmatched in the industry.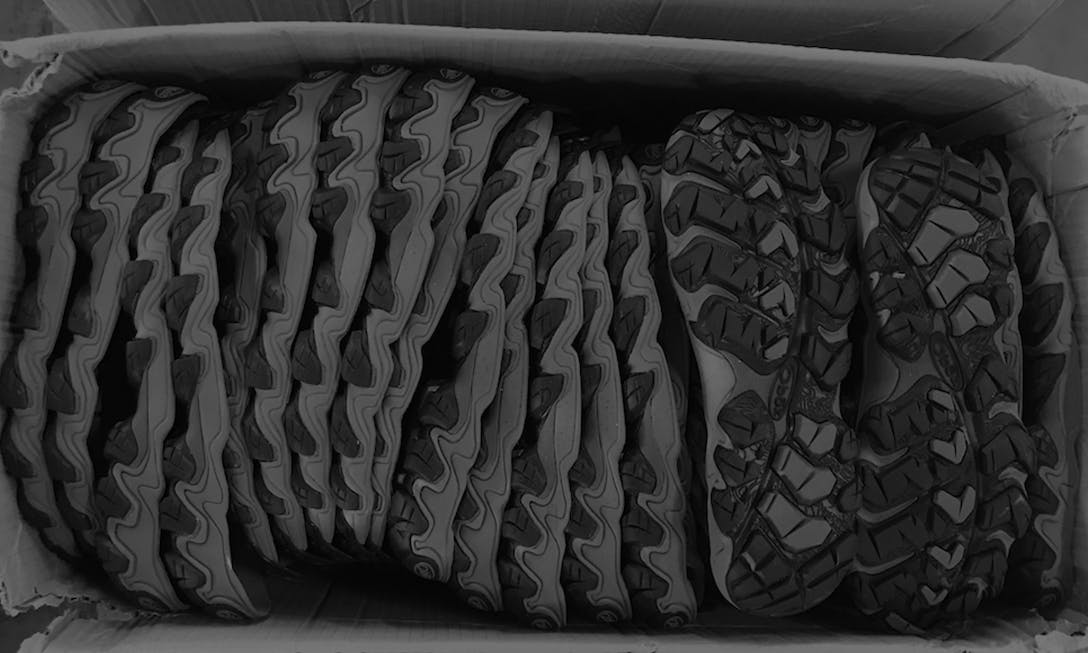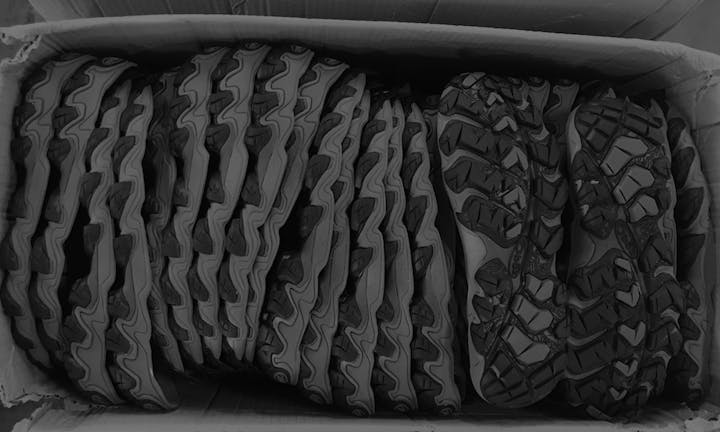 Midsoles
Cushioning and Support for ultimate comfort.
Our customized midsoles deliver precise torsional stability and protection. Firm but lightweight, they allow for streamlined outsoles.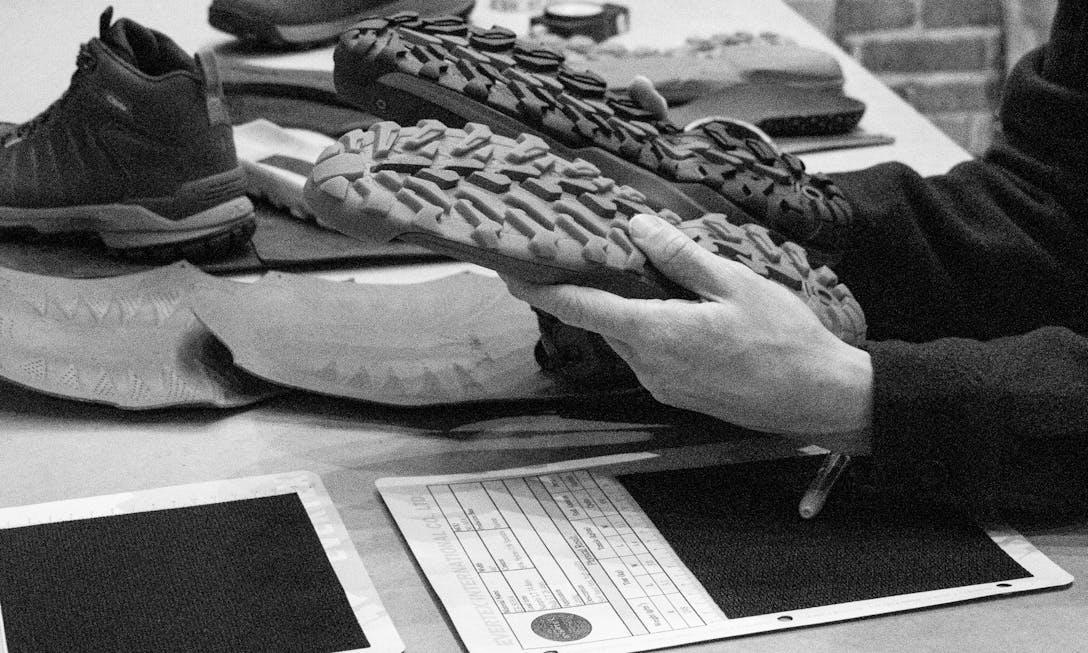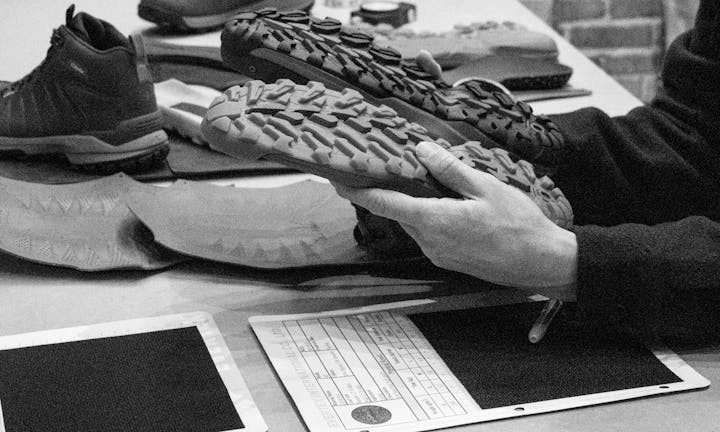 Outsoles
The right tread for the trail.
At the core of our footwear is our customized outsole package. Each is designed specifically to deliver the grip, traction, stability, flexibility, balance, cushioning and support required for every shoe's individual specifications.